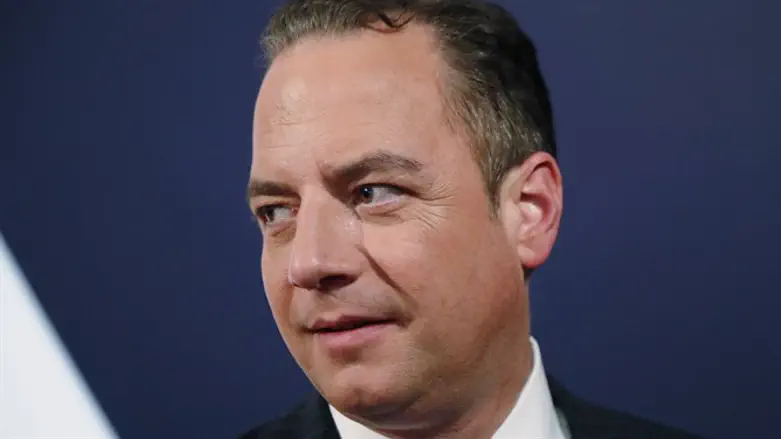 Reince Priebus
Reuters
The Republican National Committee (RNC) is standing fully behind Donald Trump, chairman Reince Priebus said Monday in a private conference call, according to The Hill.
Speaking to the 168 members of the RNC, Priebus sought to squash rumors that the national party would cut the nominee loose to focus on protecting GOP majorities in the House and Senate, sources on the call told the website.
The remarks come following the firestorm caused by the leaked 2005 recording of Trump making lewd comments about women.
Trump's remarks have been condemned by members of his own party, including Arizona Senator John McCain and Ohio Governor John Kasich, but the Republican nominee has stressed that there is "zero chance" he would drop out of the race.
Priebus argued in Monday's call that while he does not condone Trump's vulgar comments about women, that the nominee apologized and the party stands with him, a source told The Hill.
A poll taken immediately after Trump's controversial video was released found that Trump's support among Republican voters has not been affected much by the controversy.
As well, Trump's running mate, Mike Pence, made clear on Monday that he did not consider leaving Trump's presidential ticket.
Monday's phone call came after House Speaker Paul Ryan told his caucus that he would no longer defend Trump and would solely focus on maintaining the House majority to ensure Hillary Clinton does not have a "blank check" if elected.
While he told lawmakers he was not rescinding his endorsement of Trump, he gave them the green-light to do so if needed.