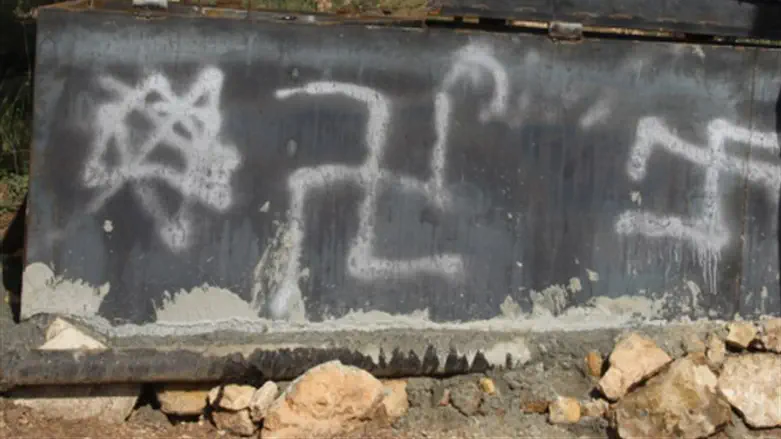 Swastikas (illustration)
Flash 90
(JTA)- A Jewish cemetery in New York State's Orange County was vandalized with anti-Semitic graffiti.
The outer wall of the cemetery Jewish cemetery in the Town of Warwick, about 90 minutes north of Manhattan, was covered in black spray painted swastikas and the words "Heil Hitler" and "SS," the Times Herald-Record reported Sunday. The vandalism had been discovered by police on Sunday morning.
Though the wall is not high, it was not breached and the gravestones were not vandalized, according to the newspaper. A Catholic cemetery across the street from the cemetery owned by the 70-year-old Temple Beth Shalom of the Village of Florida was not vandalized.
"This is not just about the swastikas and Nazi Germany, even though 'Heil Hitler' was written on the stones," the temple's rabbi of 11 years, Rebecca Shinder, told the newspaper. "It represents hatred and persecution of the Jewish people throughout the centuries. It's a symbol of hatred and intimidation."
"I promise you, Kol Nidre will not be the same this year," Shinder said, referring to Tuesday night's onset of Yom Kippur.