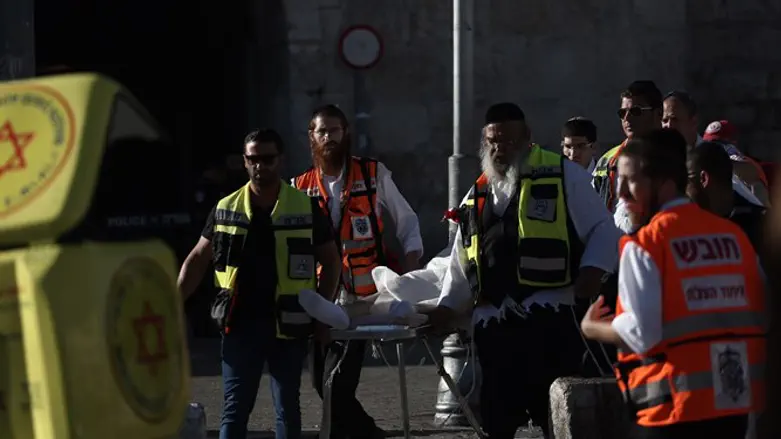 Scene of terror attack in Jerusalem
Flash90
A female police officer who was severely injured in a terror attack in September has shown promising signs of improvement.
The 38-year old officer was stabbed by an Arab terrorist near Herod's Gate of the Old City of Jerusalem on September 19th. Her patrol partner was also stabbed, but managed to draw his weapon and shoot and neutralize the attacker.
On Thursday, Shaarei Tzedek Hospital in Jerusalem released a statement detailing the terror victim's improvements, noting that she was now breathing unassisted and is able to communicate with those around her.
But, hospital officials added, the victim is still suffering from neurological damage caused by injuries to her spinal cord suffered during the stabbing. She remains in the intensive care unit.