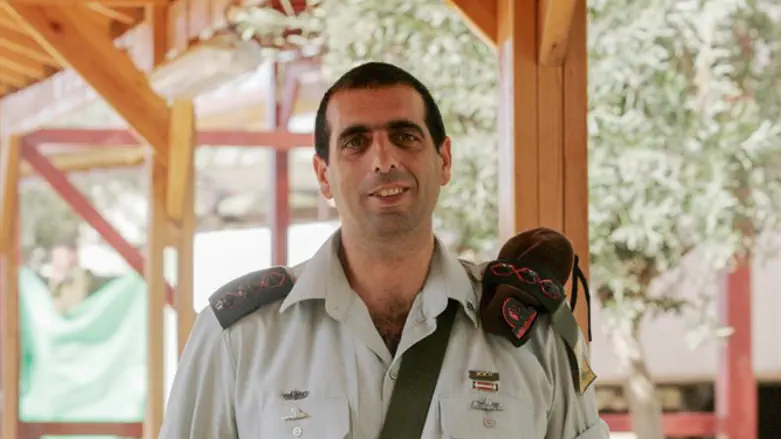 Brig. Gen. Ofek Buchris
Flash90
In the wake of the indictment issued against Brigadier General Ofek Buchris, the sides have agreed to begin mediation procedures.
The procedures will take place between Buchris' lawyers and representatives of the military prosecutor in the presence of a judge who will try and bring the sides to a settlement regarding the verdict and the punishment.
Two months ago, the military prosecutor informed Buchris that he intended to charge him with rape and sodomy.
The IDF spokesman said that "Buchris is a decorated fighter and officer and the military prosecutor noted that the decision was made with a heavy heart. However, during the course of a thorough investigation, there were possible indications that the officer had performed a number of serious sexual offenses with a junior soldier who is serving at present in the army, as well as with an officer who served under his command in the Golani brigade. For this reason, the military prosecutor decided to issue the indictment."
The decision to issue the indictment came after the prosecutor was convinced that the testimony of the two complainants was genuine and that they had no extraneous motives.
It should be noted that ten days after the decision to present the indictment was announced, Buchris told the chief of staff that he wished to leave the army immediately in order to focus on proving his innocence.