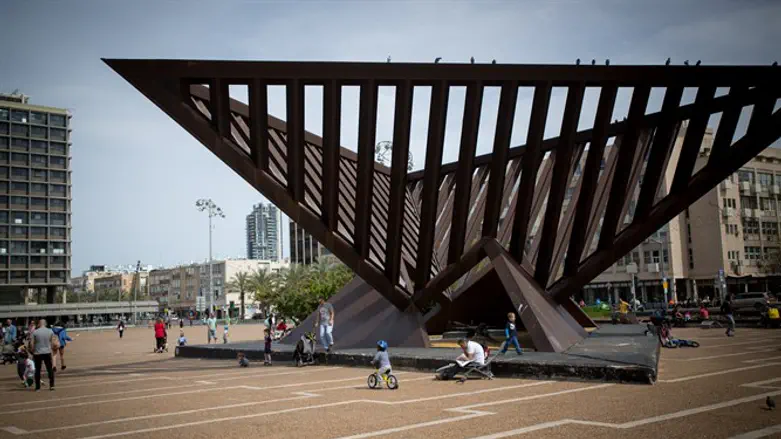 Rabin Square
Miriam Alster/FLASH90
A group of left wing politicians demanded that the municipality of Tel Aviv cancel a concert planned in Rabin Square because the concert will not allow entry to women.
The concert is called "Uplifting for Kippur" and is planned for one of the nights leading up to Yom Kippur. The concert is sponsored by organizations from Gush Dan that want to spread Jewish values and seven famous singers are scheduled to perform.
The municipality approved the concert, but will not take part in its organization or sponsor the event. The argument that the concert marginalizes women was first published in Haaretz.
Member of Knesset Yael German (Yesh Atid) attacked the concert's organizers saying, "Marginalizing women is no different than discrimination against one's race." She explained that If the municipality believes in gender equality it will prevent this concert from happening. She added that "anyone who lends a hand to this event is lending a hand in discrimination against women."
Member of Knesset Michal Rozen (Meretz) called for a boycott of the event, saying "These worshipers are not part of our generation or a country that is 50% women. This is the most open form of discrimination against women in a public event."
Orthodox communities regularly hold events for women only, where women singers, dancers and actresses perform who would not appear before men for religious reasons. This is the only venue in which these women are willing to perform.