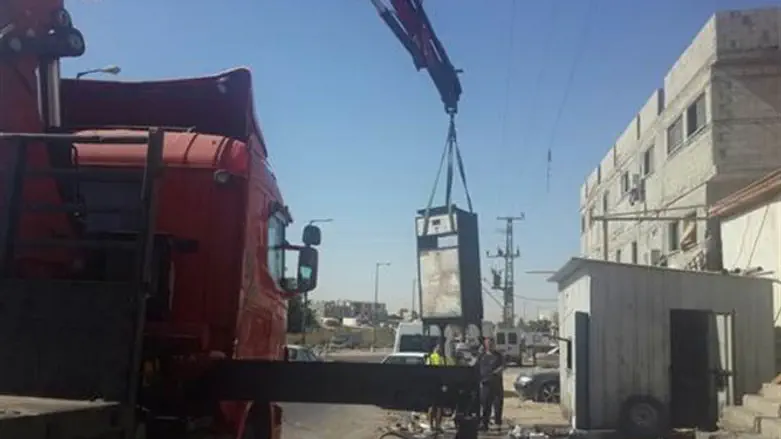 dismantling illegal gas stations
Photo: Justice Ministry spokesperson
Seven illegal gas stations were dismantled in the Bedouin town of Rahat during an operation conducted by southern district prosecutors and police.
The evacuation of the gas station was done in two stages. The prosecution added that the stations which were illegally set up on state land constituted a real danger to human life.
During the course of the operation that owners of the seven piratic stations were arrested and taken for questioning on suspicion of having committed criminal offenses.
At the same time, the improvised buildings were torn down and thousands of liters of diesel fuel and gas were seized as well as equipment and documents to help continue the investigation.
The State prosecutor stated that "In order to protect the public and eradicate the phenomenon of illegal encroachment on state land, there will be further operations in the near future."