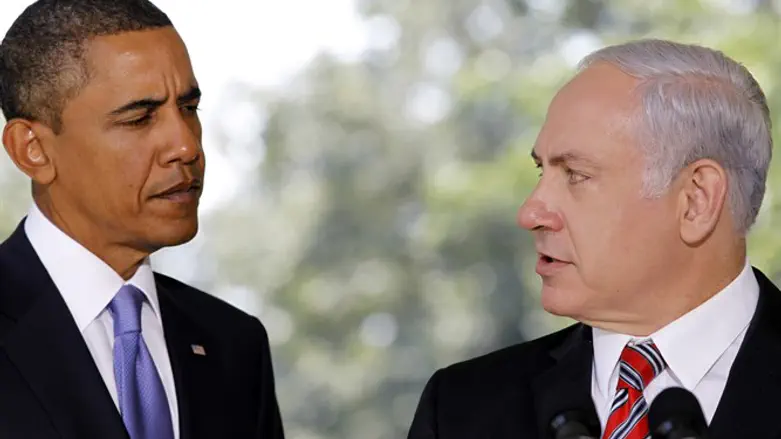 Obama and Netanyahu
Reuters
Israeli Prime Minister Binyamin Netanyahu will meet this Wednesday with President Barack Obama in New York, less than two months before this year's presidential election and four months before Obama leaves office.
While no formal statement on the meeting has yet been authorized by either side, senior officials have said the matter is all but settled.
Representatives from the Prime Minister's Office have been pressing the White House for weeks to arrange a meeting between Obama and Netanyahu, the last before the former finishes his second and final term in office.
While Obama administration officials had resisted calls for such a meeting, Israel's acceptance of a new Memorandum of Understanding with the White House apparently tipped the scales.
Both leaders will also address the United Nations General Assembly during the New York visit.
American officials told Arutz Sheva in recent weeks that there was no objection to such a meeting, and that the only obstacle was scheduling issues.
Barring a surprise declaration by President Obama on the negotiating process, no major policy changes are expected to come from the meeting.