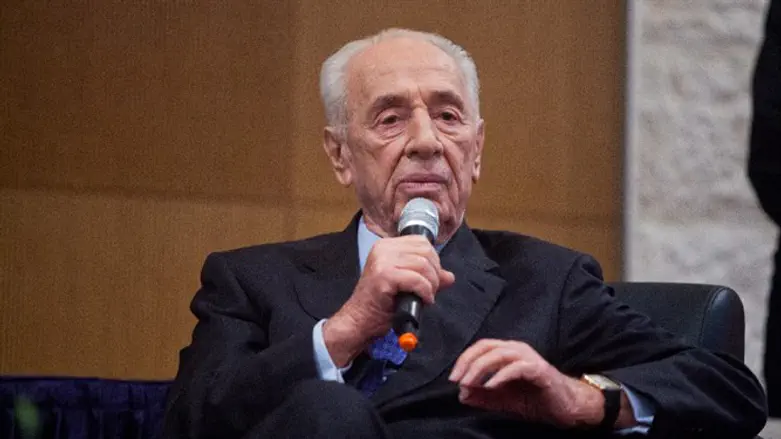 Shimon Peres
Flash 90
Former President Shimon Peres, who, earlier this week suffered a serious stroke, is still hospitalized at Sheba Medical Center in Tel Hashomer, in serious but stable condition.
Peres' office said this morning (Friday) that "the ninth president had a calm night, there is no change in his status, which continues to be serious but stable. After consultation with doctors, it was decided this morning to continue treatment in accordance with his situation, therefore he has been left anesthetized and on a respirator."
Peres' son-in-law and personal doctor, Prof. Rafi Valden, said yesterday that "at the moment, his status appears to be good - we will wake him and let him breath independently, but we won't put the cart before the horse."
Yesterday, Prime Minister Binyamin Netanyahu wished Peres a speedy recovery, at a ceremony during which the Prime Minister received honorary citizenship from the city of Netivot. "Once President, always President - Shimon Peres. We are in Netivot, but our hearts are in Sheba Medical Center."
"I visited there yesterday, and there was continuing hope. There is also prayer, and I am sure that I express the whispering hearts of you all, that this hope will, with the help of God, come to fruition," Netanyahu said.