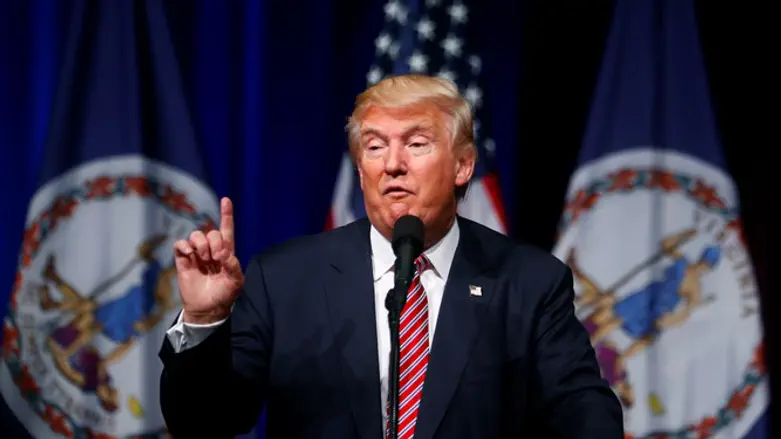 Donald Trump
Reuters
The United States will not be limited by the new $38 billion 10-year "memorandum of understanding" (MOU) in determining whether and how to increase security aid to Israel, Donald Trump's Israel advisor told the Jewish Insider website on Thursday.
"Under a Trump administration, the level of strategic and tactical cooperation between the two countries will be of an unprecedented high level," Attorney David Friedman, who advises the Republican presidential nominee on U.S.-Israel affairs, told the website.
"The U.S. will not be limited in its support for Israel by the terms of the MOU," he stressed.
Friedman's comments come a day after the Obama administration and the Israeli government signed the new decade-long security assistance package, which was described as the "single largest pledge of bilateral military assistance in U.S. history."
Friedman told the Jewish Insider that he hasn't spoken to Trump about the new aid deal since the signing ceremony, "But I believe that Mr. Trump would see the MOU as a first step, with much more that still needs to be done."
Trump has continuously expressed his support for Israel. In July, in response to an anti-Israeli participant at one of his rallies, the billionaire declared that, as President, he would "protect Israel 100 percent".
Friedman, too, has declared that a Trump White House would significantly increase aid to Israel.
In March, Trump suggested that as President he would require Israel to pay back the United States for some of the foreign aid it received. He later retracted that position, however.
Friedman's comments on Thursday also come a day after he told Israel's Channel 10 News that as President, Trump would not force a peace solution on Israel.