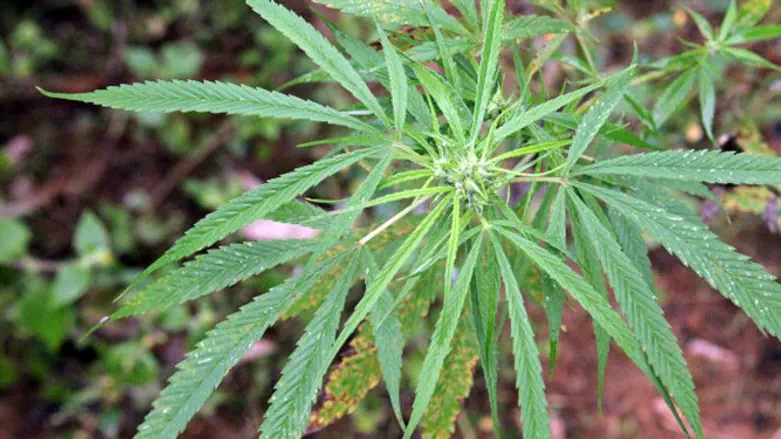 Cannabis
Flash 90
The Tel Aviv district court sentenced Dr. Avraham Dotan this morning (Thursday) to 46 months in jail and an 18 month suspended sentence. Dr. Dotan, a senior anesthesiologist, was convicted of providing cannabis proscriptions in return for bribes.
Dotan was convicted in a plea bargain arrangement of taking bribes, fraud, and breach of trust, as well as the providing of dangerous drugs and other offenses. He had served as a senior doctor in the anasthesiology department and director of the post-anasthesia recovery unit in Wolfson hospital as well as serving in the pain clinic at the hospital.
In the course of his work, he was qualified to recommend the use of medical cannabis and to sign off on requests to receive a permit to use cannabis for medical purposes.
Dr. Dotan issued license requests for use of medical cannabis with the help of an intermediary, as well as follow-up documents for a fee which was paid to the two of them for the 'service'.
In his sentencing, it was decided that properties of Dr. Dotan including a car and money deposited in a bank account would be confiscated and that he would be forced to pay the state a fine of 250,000 shekels.