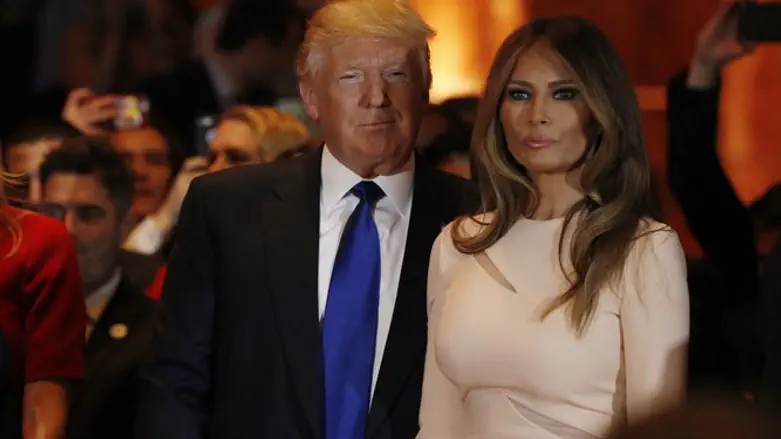 Donald Trump with wife Melania
Shannon Stapleton/Reuters
Republican presidential nominee Donald Trump's wife Melania has filed a defamation lawsuit against a popular UK-based tabloid newspaper for $150 million.
In the filing, Melania claims an article appearing in the Daily Mail earlier this month regarding Mrs. Trump's life prior to her marriage with the New York billionaire were "100 percent false and tremendously damaging to her personal and professional reputation".
"Defendants broadcast their lies to millions of people throughout the US and the world."
The lawsuit, which was filed on Thursday in a Maryland state court, also sought damages from a Maryland blogger, Webster Tarpley, for articles he had publicized online.
Representing Mrs. Trump in the case is Charles Harder, who in the past represented professional wrestler Terry Bollea – better known as "Hulk Hogan" – in the latter's successful $140 million lawsuit against the Gawker website.
In the August 20th article in question, the Daily Mail referenced unsubstantiated claims that Mrs. Trump had worked in "the sex business" as an "elite escort" prior to her marriage with Donald Trump.
The article also suggested Melania had worked illegally in the US in the 1990s.
In a blog post, Mr. Tarpley made more explicit assertions, claiming that "it is widely known Melania was not a working model but rather a high-end escort", and suggesting that she had suffering a "mental breakdown".
Both the Daily Mail and Mr. Tarpley's blog have since issued retractions for their respective articles.