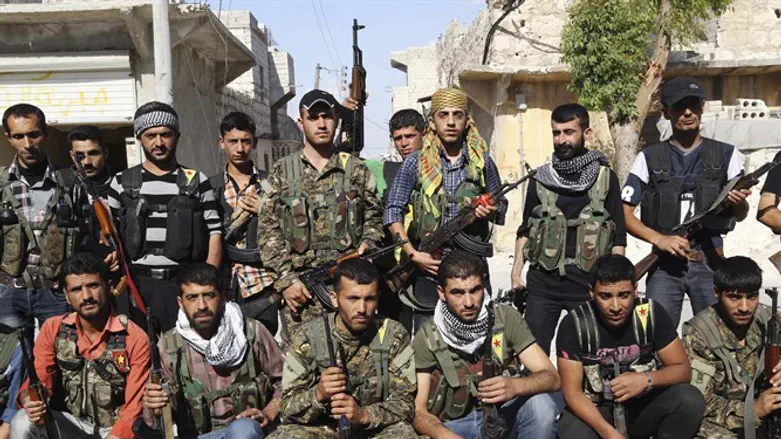 Kurdish YPG fighters
Flash 90
Turkey on Monday said one of the key aims of its unprecedented operation in northern Syria was to prevent the creation of a corridor stretching from Iraq to the edge of the Mediterranean controlled by Kurdish militia.
The goal of the operation was to rid the region of Islamic State (ISIS) jihadists and prevent the Syrian Kurdish People's Protection Units (YPG) militia "from completing an end-to-end corridor" across Syria, Deputy Prime Minister Numan Kurtulmus was quoted as saying by NTV television.
"If that happens, it means Syria has been divided," he added.
He added that all relevant parties had been informed of Turkey's operation in Syria which began on Wednesday, including the regime of President Bashar al-Assad who is a bitter enemy of Ankara.
"All the parties concerned had been informed... including the Damascus administration. They have been informed through Russia. We are sure of this," he said. Russia is a key remaining ally of Assad.
After the Turkish army sustained its first fatality of the operation at the weekend, Kurtulmus denied Turkey was at war.
"We are not pursuing an aim of becoming a permanent power in Syria. Turkey is not an invader. Turkey is not entering a war."
"If there is a threat directed against the Turkish Armed Forces, it cannot remain bystander to this. Everyone should pay attention to the steps it takes," he added.