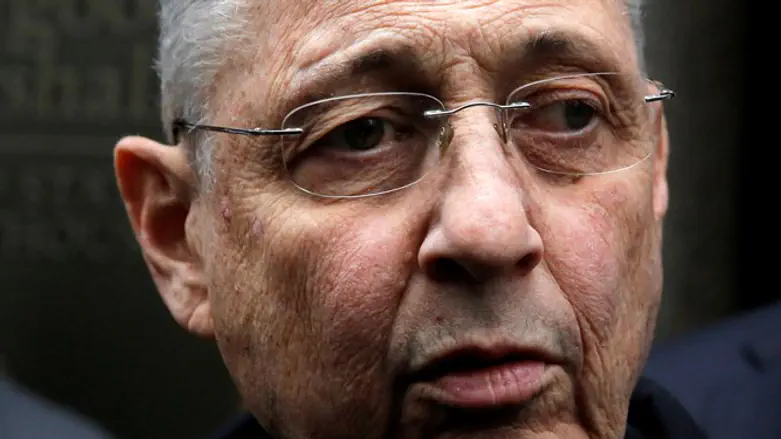 Sheldon Silver
Reuters
Former New York State Assembly Speaker Sheldon Silver can stay out of prison on bail while appealing his conviction, a federal judge ruled Thursday in a decision that suggested a possible reversal of his November corruption conviction.
According to federal law, a judge should allow a defendant to stay out of prison on bail during an appeal in case of a substantial likelihood of a new trial or an overturned sentence, The Wall Street Journal reported.
Silver can remain free at least until Oct. 27, or until two weeks after the court makes a decision on his request to remain free during his appeal, according to Crain's New York Business.
Silver was for two decades one of the most powerful men in New York. He was convicted in November of charges including honest services fraud, money laundering and extortion.
In May, a Manhattan federal court sentenced the 72-year-old to 12 years in prison for corruption, and his sentence was supposed to start Aug. 31. The court also ordered him to pay a $1.75 million fine and relinquish $5.4 million that he had earned from his schemes.
In the appeal, Silver's lawyers argued that his conviction should be overturned based on the U.S. Supreme Court in June throwing out the conviction of former Virginia Gov. Bob McDonnell's corruption conviction.
The judge in Silver's case acknowledged that the two cases differed vastly, but said the jury in the former New York politician's case had not received instructions that the Supreme Court had decided were crucial in McDonnell's original trial, according to The Wall Street Journal.
"Silver's case is factually almost nothing like McDonnell," Judge Valerie Caproni wrote. "Nevertheless, there is a substantial question whether, in light of McDonnell, the charge was in error and, if so, whether the error was harmless."
Silver, who was prominent in Orthodox Jewish circles on Manhattan's Lower East Side, was convicted in a scheme involving Dr. Robert Taub, an acquaintance of Silver who agreed to refer patients to Silver's law firm. The deal netted Silver over $3 million in referral fees and injury claims. In return, he gave Taub $500,000 in taxpayer funds for research projects, according to prosecutors.
Another scheme involved charges that Silver received $700,000 in referral fees from a real estate firm, which prosecutors called illegal kickbacks.