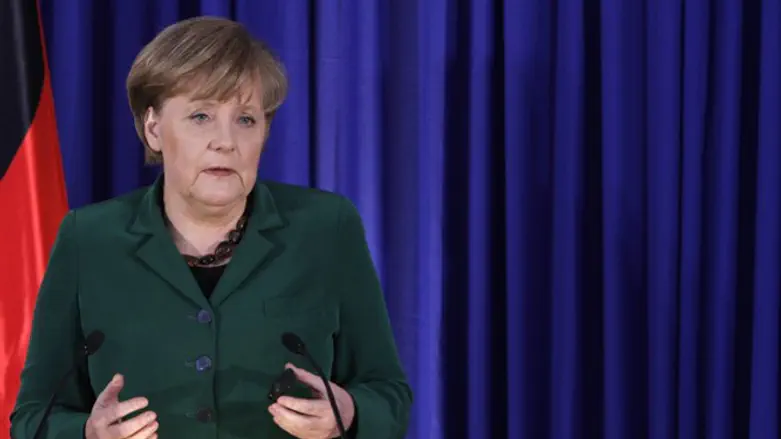 German Chancellor Angela Merkel
Flash 90
The German government has faced increasing criticism regarding the security situation in their country in the wake of two terrorist attacks in July and a shooting rampage by an unstable teenager last month. Berlin recently announced measures to spend more on its police and security forces and to create a unit targeting cyber crime and terrorism.
But in its latest response to the deteriorating situation, the German government has surprisingly issued plans to tell citizens to stockpile ten days of food supplies and five days worth of water to use in case of attack or catastrophe, according to details leaked to the Frankfurter Allgemeine Sontagszeitung.
It is unclear whether these measures will be mandatory or a government recommendation,but the measures are designed to "prepare appropriately for a development that could threaten our existence and cannot be categorically ruled out in the future," according to the government report quoted by the newspaper.
The report also mentions the necessity of a reliable alarm system, better structural protection of buildings and more capacity in the health system.
The Interior Ministry spokesman said that the plan will be discussed Wednesday by the cabinet and presented later that afternoon to the public.
Recently the German Defense minister had described his country as in the 'crosshairs of terrorism' and had urged preparation for potential large scale military attacks.