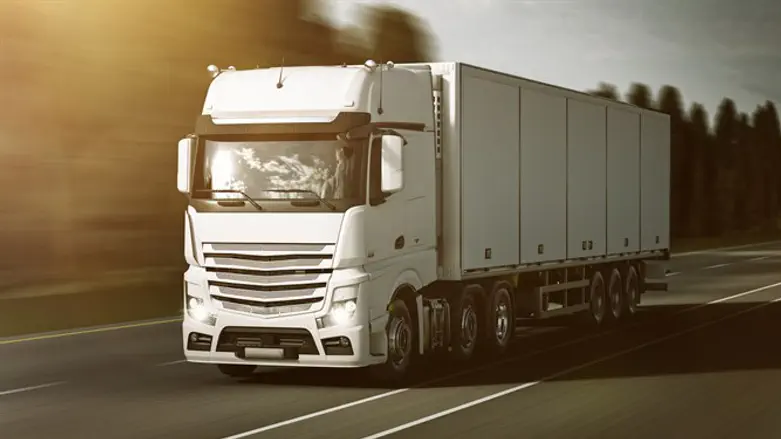 Truck (Illustration)
iStock
Police have recommended that the case be closed against the Moshave Beit Elazari farmer who shot at burglars near his home last week, reports Channel 2.
On Sunday, a 64 year-old farmer of Moshav Beit Elazari shot at three Palestinians who were trying to steal his truck, mortally wounding one.
According to the report, police believe that the shots were fired out of self-defense, after the farmer felt threatened and an attempt was made to steal his truck.
The investigators determined, both from the autopsy of the Palestinian man who was shot dead, and indicators on the field, that the environment was threatening for the farmer.
The findings have been transferred to the state prosecutors - who will probably adopt the police views and close the case.
The investigation into the other burglars who were arrested at the scene is still ongoing.
The "Farmers at the Forefront" legal organization, which gives free legal advice to farmers, announced that, "the mere thought of an indictment against a...man who who defended his life is distorted, and we hope that the case will, indeed, be closed. We have been approached these past few days by dozens of inquiries from farmers who are concerned for their lives and their property...we must eradicate this phenomenon."
MK Amir Ohana (Likud) also praised the police decision: "The decision of the police to recommend closing the case is an important step along the way to returning personal security to the citizens of Israel, to exercise their right to self-defense, and to deter criminals."
In Beit Elazari, as in every other place in Israel - it will be better and more secure...he deserves a citation, not an indictment," said MK Ohana.