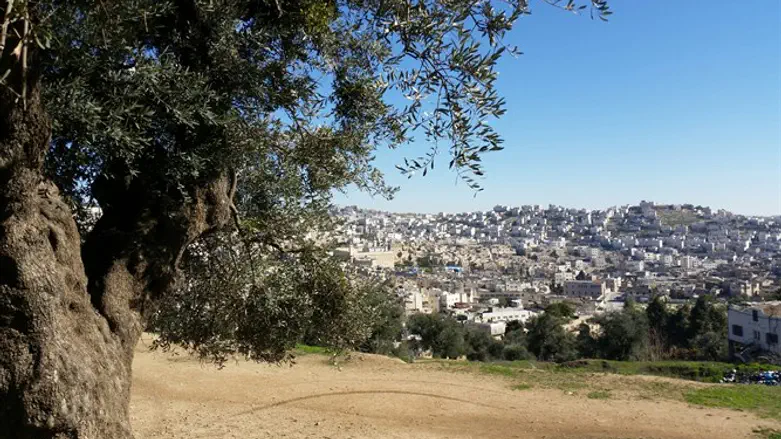 Hevron
Kobi Finkler
The U.S. State Department condemned Israeli government approval for the planning of new housing for Jews in Hevron, JTA reported Wednesday.
State Department spokesman Mark Toner was quoted as having told reporters the approval was "a deeply concerning step of settlement expansion."
"We strongly oppose all settlement activity, which is corrosive to the cause of peace. And we've said repeatedly such moves are not consistent with Israel's stated desire to achieve a two-state solution," Toner said, according to JTA.
The spokesman further claimed the land "at least partially owned by the Palestinians."
The Haaretz newspaper reported earlier this week that the Israeli government had granted permission for planning infrastructure in the area.
According to the plan, the residential area will be in the military compound of Plugat Hamitkanim, formerly the city's central bus station. Israel requisitioned the land for military use in the 1980s.
While officials have said that the new housing project is fairly limited in scope, left-wing NGOs were up in arms over the plan.
"The settlement in Hebron is the most extreme and callous of all," said Hagit Ofran of the Peace Now organization. "[T]he Netanyahu government is trampling legal standards to build a settlement exactly where the occupation and separation are the most callous and severe."
Toner's remarks are not the first time that American officials have condemned Israeli construction plans in Judea and Samaria.
The State Department recently used unusually harsh language in condemning plans to build 770 new housing units in the Jerusalem neighborhood of Gilo and describing them as "corrosive" to peace.
Israel later rejected the international criticism over its planned construction in Jerusalem as "lacking any factual basis".