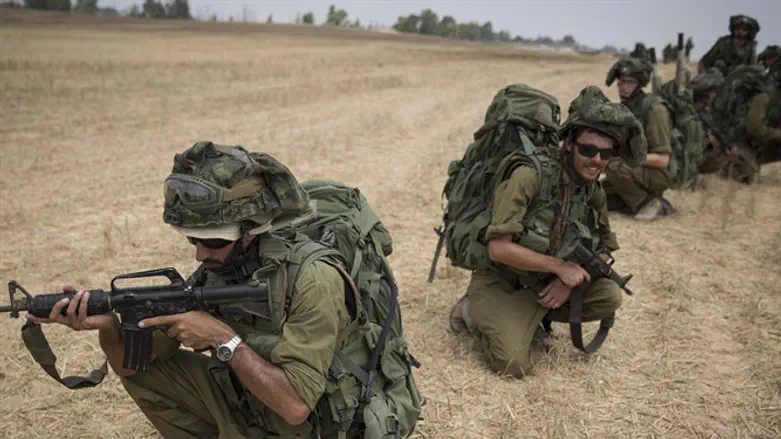 IDF forces during the 2014 Gaza conflict
Flash90
After Operation Protective Edge in Gaza in 2014, some 360 complaints were filed against IDF officers involved in the conflict against the Hamas terror organization.
Army officials have asserted that every claim of unseemly conduct is examined, and that every case which was found to be credible and based on concrete facts was investigated by the Military Prosecution, who in turn decided whether to press immediate criminal charges or refer the case to the Chief of Staff's investigation process.
This process is designed to make an initial factual investigation in order to determine whether to press criminal charges.
Regarding 24 occurrences, the order was given to open an immediate criminal investigation, since the evidence which was submitted left a reasonable suspicion of criminal behavior. In the wake of one investigation charges were pressed against three IDF soldiers for looting or assisting looters. The judicial proceedings are still in progress.
Additional files were closed without taking any criminal or disciplinary action. In one case it was decided to take internal army action. The other investigations are still in progress.
Reports and complaints concerning the other 220 events were sent for processing in the Chief of Staff's office. Up to now, only seven events have led to criminal investigations, one of which was completed and closed.
With regard to another 80 events it was decided to terminate treatment without opening a criminal investigation. Regarding a number of these cases the Military Prosecution recommended drawing various operative conclusions.
"The IDF continues to complete the investigation of the matter, from a sense of obedience to the rule of law as the principle which directs all of the IDF's activities" said the IDF's military spokesman.