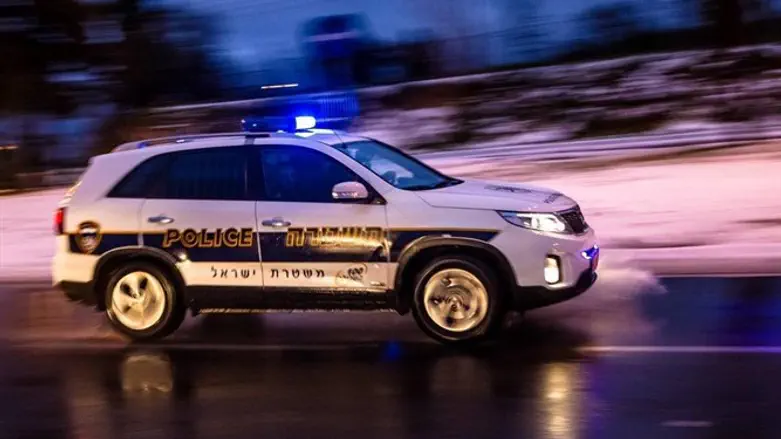 Israel police (Illustration)
Israel Police
Haifa district prosecutors submitted an indictment this morning against Houssam Tarabi, 28, for striking a police officer with his car while trying to evade the police.
Houssam, a resident of Abi Sanaan in the north, was driving in town at a time when his license was revoked.
According to the indictment, police were carrying out an operation in the town at the time, and two officers who spotted Tarabi driving in the opposite lane signalled for him to pull over.
The suspect stopped his car close to the police vehicle. One of the policemen got out, while wearing a signatory police cap. When Tarabi realized that he had been stopped by police, he quickly drove backward in an attempt to escape.
At some point, according to the indictment, Tarabi began to drive wildly forward in the direction of the police officer, who stood in his path. The policeman tried to flee, but the suspect struck him with the nose of the car, and the force of the hit caused the policeman to land on the hood of the car.
Despite this, Tarabi continued to drive quickly and wildly for dozens of meters, zig-zagging right and left while the policeman lay on the hood on the car, trying desperately not to fall. Tarabi took a sharp right, and the policeman slid off the side of the car, falling with force onto the road and pavement.
The policeman was injured, and lost consciousness.
Tarabi did not stop the car, and fled from the scene. The policeman was brought to Nahariya Hospital, where he was treated for three days.
The indictment charges Tarabi of injury with grave intent, disturbing a police officer, abandonment after injury, and driving with a revoked license.