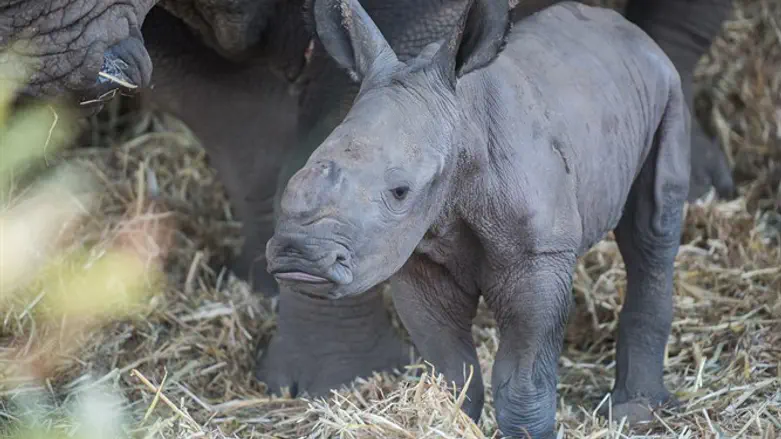 הקרנפון סמוך לאימו
צילום: דוברות הספארי
The Zoological Center - Tel Aviv, colloquially known as the Ramat Gan safari, welcomed a new addition to its rhinoceros family with the birth of a male rhino.
Tanda the rhino, 23 years old, gave birth to a baby rhino this week. This is the Tanda's fourth birth since she arrived at the Israeli park some 13 years ago.
The safari reports that days before the birth, Tanda started to produce milk, and she drove away her two-year-old daughter, Teshi. Her caretakers understood that she was nearing birth, and isolated her in an open "maternity ward" for the labor.
The area was shady, and had pleasant surrounding flora - which helped relax Tanda, while keeping her far from prying eyes and interruptions.
The birth went smoothly, and the baby rhino was born healthy. Tanda is still in her screened-off area, and is caring for him and nursing him. The baby rhino is also getting used to the frequent eye treatments the caretakers give against chronic inflammation.
The safari caretakers have been preparing the other animals' food next to the "maternity ward," so they can get to know the new arrival.
In another week, Tanda - and her newborn rhino - will rejoin the herd.