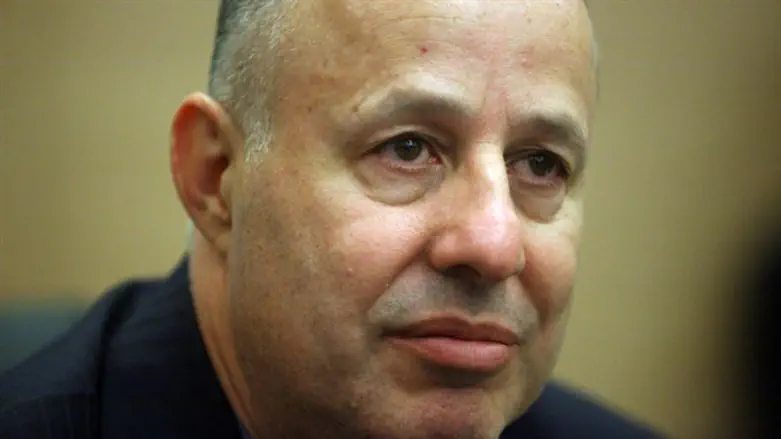 Tzachi Hanegbi
Flash 90
Minister in the Prime Minister's Office, Yitzchak "Tzachi" Hanegbi (Likud), plans to declassify government files on the case of the missing Yemenite children by October.
Between 1948 and 1952, allegedly hundreds of Yemenite children were taken from their new immigrant families. Some were later discovered in Ashkenazic families, though the circumstances as to whether they were kidnapped, or forcibly taken away from their genetic parents and then adopted out, remained unclear. Many Yemenite parents were told their newborns had died in the hospital, and received no other information on the matter.
In an effort to finally bring the matter to light, Hanegbi is working to declassify government archives regarding the missing children.
Hanegbi, who was charged by Prime Minister Binyamin Netanyahu to review the files and make a decision within six months, himself decided to work harder, longer, and faster, to get these documents to the public as soon as possible.
Why? From his perspective, Hanegbi believes he is holding the hope of Israel, and closure for the affected families, in his hands.
Speaking to Arutz Sheva, Hanegbi explained that "It would be a shame to waste time, since I know how many families are tormented [by not knowing]. Suddenly, a ray of hope has been opened for them that exposing the material will help them understand what happened to their loved ones. I'm not sure that this would solve the problem for many of them, yet at least there is some kind of hope here."
Hanegbi is confused as to why the materials were marked classified in the first place.
"After I read the materials, together with others who are helping me on the matter, from the State Archives and the Justice Department, we do not see grounds for the confidentiality which was assigned to this material at the time, but we continue to read until we reach the ends of the examination."
"In its time, the government decided for some reason to classify this information for seventy years. This is not just, logical, or correct for today. I have no idea what caused the decision. We are putting out great effort to go over all the materials and files. As quick as I work, is as quick as I can reach a governmental decision."
Although there are "oceans" of material, Hanegbi is hopeful that most, if not all, of the files will be able to be declassified - the sooner, the better.