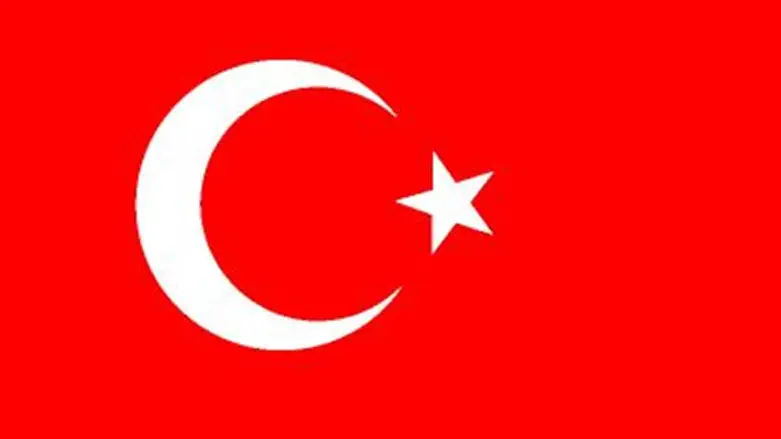 Flag of Turkey
Israel news illustration
Just two days after the Turkish parliament ratified an agreement aimed at normalizing relations between Turkey and Israel, the Turkish Foreign Ministry strongly criticized Israel's strikes on Gaza in response to yesterday's attack on Sderot, when a rocket was shot into the city from Gaza.
"Normalization of relations with Israel does not mean that we will be silent in the face of attacks against the Palestinian nation," the Turkish Ministry declared.
"We will continue to be ardent supporters of the Palestinian cause," Turkey added. "We will continue to defend the Palestinians in the face of Israeli attack, which is opposed to international law and human conscience."
Of note is the declaration of a senior IDF source this morning, that it is not in Israel's interests to "change the rules of the game" and attack Gaza, since that would destabilize the area in favor of more extreme elements.
The senior IDF source added that Israel will continue its quiet policies which it has employed over the course of the past two years, and reminded of how, just this morning, about a thousand trucks entered the Gaza strip. "That's another proof of Israel's position," the source said, indicating Israel is continuing normal relations with Gaza.
Last night, the IAF struck dozens of terrorist infrastructures in the Gaza Strip in retaliation for the rocket shot into Sderot from Gaza yesterday.
The Air Force said that the attacks were unique in their scope, and showed the combined talents of the Air Force, Military Intelligence, and Southern Command.