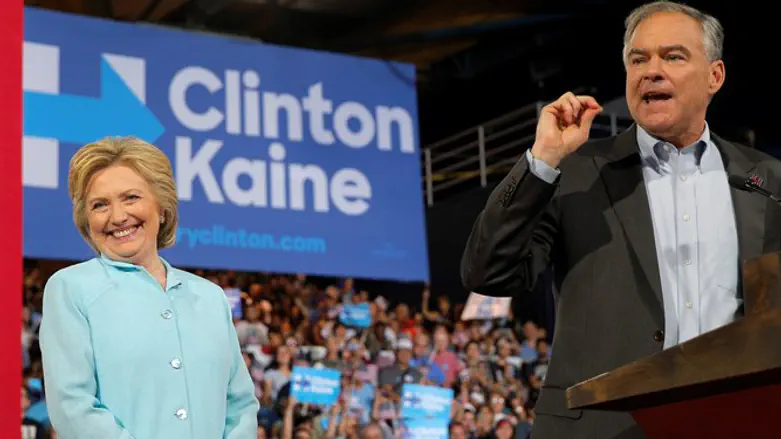 Hillary Clinton and Tim Kaine
Reuters
Democratic vice presidential candidate Tim Kaine visited the historic Touro Synagogue in Newport, Rhode Island, 226 years to the day after its leader read a letter to George Washington praising the new country's support for religious liberty.
Kaine, on a campaign swing, wrote on his Facebook page Wednesday that "we stumbled on" the site, a landmark known as the country's oldest synagogue.
When Washington visited Newport on Aug. 18, 1790, among the dignitaries greeting him was Moses Seixas, the "warden" of the Touro congregation, who read a letter of welcome praising America's embrace of religious liberty.
In his post, Kaine quoted an excerpt from the letter Washington wrote in response to Seixas, affirming his commitment to freedom of religion for all Americans. Kaine quoted the best-known lines of the Washington letter, which asserts that "the Government of the United States gives to bigotry no sanction, to persecution no assistance, requires only that they who live under its protection should demean themselves as good citizens, in giving it on all occasions their effectual support."
Kaine, a senator from Virginia, also used the occasion to take a shot at the Republican nominee for president, Donald Trump, writing that today, "we're facing a presidential candidate who has no conception of religious liberty — or civil liberty for that matter. Millions of Americans — not just Jews, but Muslims, LGBT Americans, those with disabilities — worry about their place in society and what Donald Trump's divisive words mean for them."
The Newport building, completed in 1763, is a national historic site and attracts tens of thousands of visitors each year.