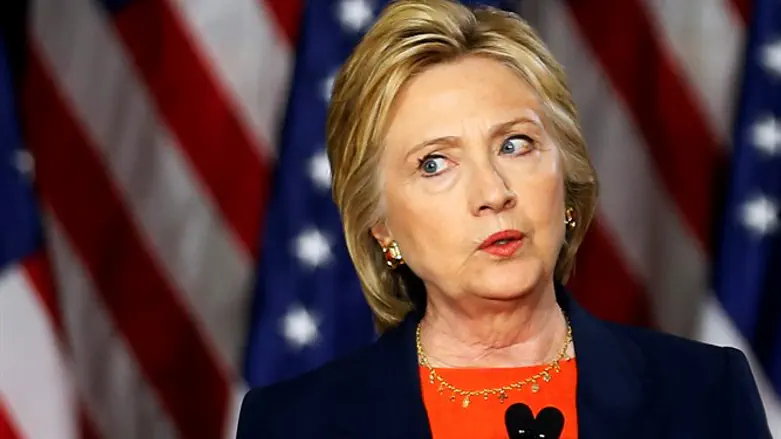 Hillary Clinton
Reuters
Fox News reports that a major donor to the Clinton Foundation benefited from State Department efforts to buy land in Nigeria, just two weeks after Hillary Clinton left the post of Secretary of State.
The donor, Gilbert Chagoury, a is Lebanese-born businessman whom federal records show has donated between $1 and $5 million to the Clinton Foundation.
In 2013, the State Department sent a letter to the Chagoury Group, who is building a new financial center in Nigeria, offering to purchase land for a new embassy, at the rate of $1,250 per square meter.
On March 20, 2013, William P. Franklin, an "international realty specialist" at the State Department, emailed Mary E. Davis, an American diplomat stationed in Africa, asking her to "put on Post letterhead" an "expression of interest" by the State Department in purchasing property at Eko Atlantic, the future tech hub. Franklin ordered the signed letter to be "delivered to Ronald Chagoury," Gilbert's brother.
Chagoury, who has had ties with the Clintons since Bill's administration, had toured Eko Atlantic together with Bill Clinton, just one month prior to the State Department's offer. Mr. Clinton was photographed conferring with Gilbert Chagoury and Jeffrey J. Hawkins, the consul general for the State Department in Nigeria.
"A month after Bill Clinton visits a Gilbert and Ronald Chagoury-run land project in Nigeria, the U.S. State Department wants to buy the same land," said David N. Bossie, president of conservative group Citizens United, who had obtained the Franklin email and letter through litigation against the State Department.
"Who could be so lucky? A major donor to the Clinton Foundation, that's who," Bossie insinuated, though the land deal never went through.
In a statement to the press, the State Department defended itself from the allegations:
"Our site search process … is managed by career real estate professionals in the Bureau of Overseas Building Operations, with input from independent real estate firms and other department stakeholders," said Elizabeth Trudeau, a State Department spokeswoman. "The department has had conversations with multiple property owners and their representatives about the possibility of acquiring property for a new consulate in Lagos."