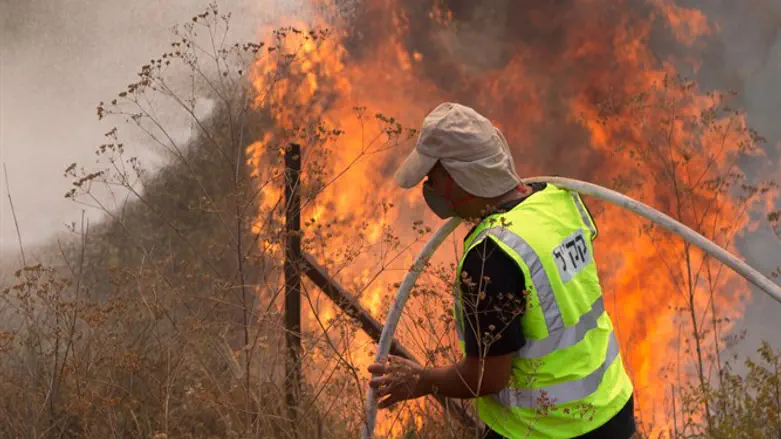 Firefighters battle blaze (Illustration)
Credit: Yonatan Sindel/Flash 90
Californian officials have evacuated more than 82,000 people by Tuesday night, as a wildfire east of Los Angeles continues to rage out of control.
California Governor Jerry Brown declared a state of emergency on Tuesday, as efforts to put out the Blue Cut Fire - which began near a trail called Blue Cut - have failed to contain the blaze.
Nearly 35,000 homes were evacuated. Two firefighters have been treated for smoke inhalation.
Interstate 15, the main artery between Los Angeles and Las Vegas, remains closed to traffic.
Eric Sherwin of the San Bernardino County Fire Department told The AP that the fire in the Cajon Pass, but has since flowed out in several directions. It has stretched up over ridges in the San Bernardino Mountains, threatening towns on the other side.