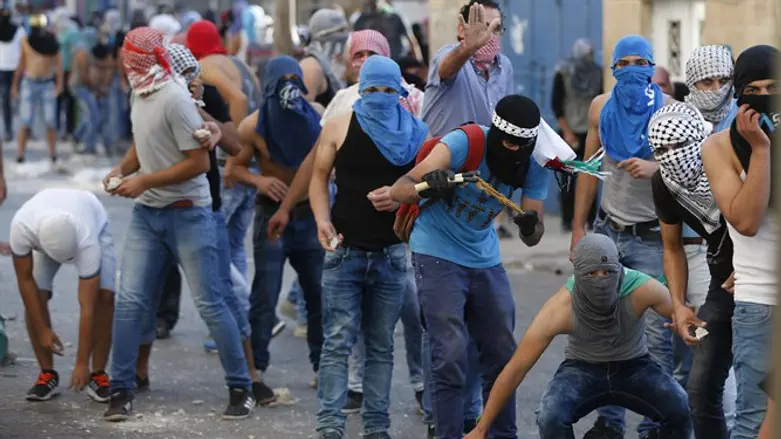 Illustration
Flash 90
A teenage Palestinian Authority resident was shot dead on Tuesday during clashes with Israeli forces in the town of Al-Fawwar, AFP reported.
"Mohammed Abu Hashash, 17, died after he was shot in the chest during clashes in the Fawwar camp," a statement from the Palestinian Authority Health Ministry said.
At least 25 Palestinians were wounded in the clashes, Red Crescent medics claimed earlier.
Arab rioters targeted Israeli forces operating in the town, near the flashpoint city of Hevron, witnesses said.
Israeli forces operated in the town Tuesday as part of a larger effort to break up terror cells and confiscate weapons. At least two firearms were found and confiscated Tuesday, along with a commando knife, stun grenades, and ammunition.
During the operation, however, riots targeting the IDF forces broke out, with local youths hurling stones, bricks, and improvised explosive devices at soldiers. No reports of injuries among IDF personnel were reported.
The Israeli military did not confirm or deny casualties during the operation, which a spokeswoman said aimed to uncover weaponry in the camp.
The army closed off Al- Fawwar for 26 days last month after Arab terrorists murdered Rabbi Michael Mark in a shooting attack on a nearby road.