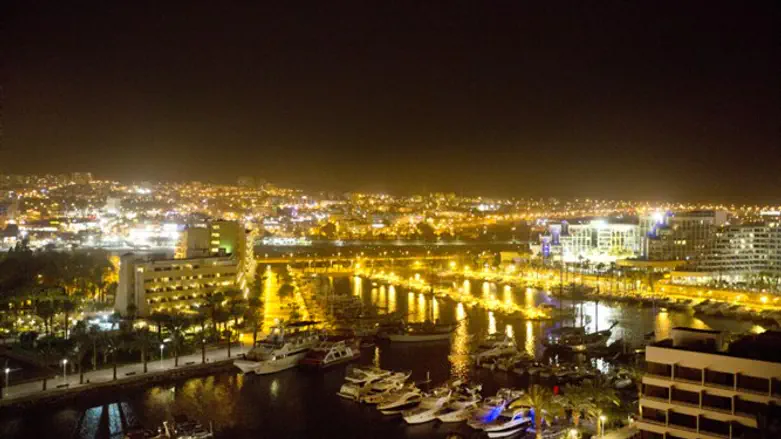 Eilat
Flash 90
The Israeli Electric Corporation Issued a warning on its Facebook page last night to be wary of impostors around the area of Eilat claiming to be representatives of the Company, after one Eilat woman reported that an impostor had knocked on her front door, falsely claiming to be from the Electric Corporation.
In a Tweet that the woman posted, she warned mothers to beware of such impostors:
"Dear Mothers,
I'd like to share with you something from which me must be careful, about which we must give our children clear guidelines.
"Today, around 3:00 in the afternoon, a man about 50 years old knocked on our front door and identified himself as a representative of the Electric Corporation. My son asked him from behind the door what he needed, and the man replied that he needed to read the electric meter inside the house.
"My son immediately called me and told me, and I, of course, told him not to open the door, since maybe the man was an impostor; all the meters in our neighborhood are outside of the houses, such that if I did not call an Electric Corporation representative, then there is no reason that one should be inside my house.
"After checking with the Electric Corporation, I found that they had not sent any representative, and that meters in our building had already been read two weeks ago. In any event, meters are generally read in the morning hours[ - not in the afternoon].
"Every impostor or weirdo knows that children are now on break and the parents are at work, therefore we have to be especially careful.
"Today it's the Electric Corporation, tomorrow it could be [someone impersonating] a mailman or a pizza deliveryman," she concluded.