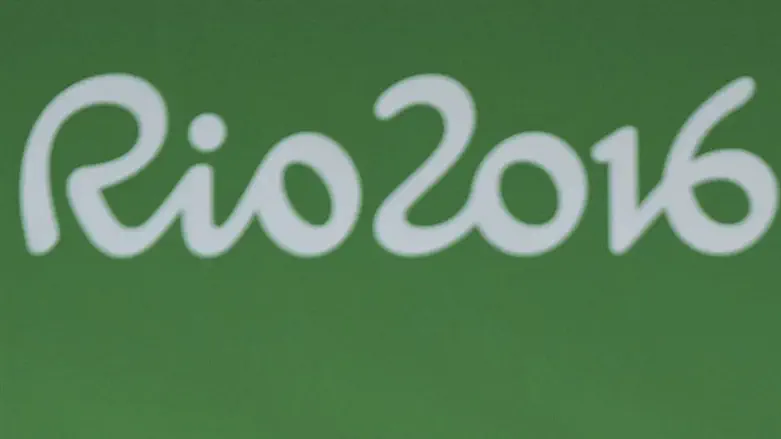 Rio 2016 Olympics
Reuters
Under the auspices of the International Olympic Committee, Brazilian senior officials joined sports activists from Israel and elsewhere at a commemoration of the 11 Israeli victims of the 1972 Munich Olympics massacre.
The Israeli and Brazilian Olympic committees and members of the local Jewish community attended the event Sunday evening at Rio City Hall.
"What happened in 1972 was one of the most lamentable episodes in the history of the Olympic Games, when fanaticism and intolerance [converged in a] deplorable act of terrorism," Brazil's foreign minister, Jose Serra, said on behalf of President Michel Temer. "I believe the IOC, in all these years, hadn't held the homage it deserved."
Israel's most senior representative to the games, Culture and Sports Minister Miri Regev, said terrorism "does not differentiate [between] people" and reaches everyone.
"When we fight against terror, we look for peace. We still see discrimination against the Israeli athletes," she said. "There are countries that deny visas to competitors. We know that mixing sports and politics is against the IOC protocol and contrary to the Olympic spirit. Sport must bring people together."
Unlike previous Olympic commemorations dealing with the 1972 massacre, Sunday's event was entirely devoted to the murdered Israelis. A previous homage was held Aug. 4 at a memorial site in the Olympic Village, where not only the Israelis were honored but also four others who were killed during Olympic Games.
Ankie Spitzer and Ilana Romano, the widows of fencing coach Andre Spitzer and weightlifter Yossef Romano, were among those who lit 11 candles at the event.
Israel's honorary consul in Rio, Osias Wurman, told JTA: "The mayor opened the doors of his house in a gesture of great friendship with the Brazilian Jewish community and the whole people of Israel. It's a unique moment for us Brazilian Jews."
Among the ceremony's participants was Ori Sasson, the Israeli judoka who gave Israel its second medal in Rio -- bronze in the men's judo over 220 pounds competition. His Egyptian opponent during the competition who refused to greet him after being defeated was much criticized.
Approached by guests and journalists for a comment, Sasson avoided answering questions about conflict in the Middle East.
"It was not the first time this happened between a judo athlete competing against Muslims," he said, "but I am only an athlete, I'm not a politician."