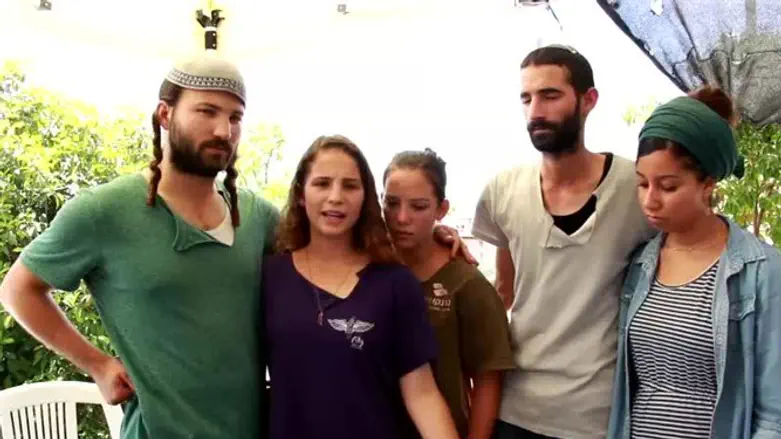 Children of Chavi Mark
Har Hevron spokesman
The condition of Chavi Mark, who was seriously wounded in the terror attack on Route 60 in which her husband, Rabbi Michael Mark, was murdered, has improved markedly in the past day.
The Mark family said in a statement: "First of all, thank you to all those who prayed! We have no doubt that your prayers help us and our mother. We ask you all to continue to pray for our beloved mother who is going in for more brain surgery tomorrow morning (Monday)."
The family added their hope that "God should grant success to the doctors who are working to heal our mother," and asked that people still not come to visit Chavi at the hospital, as her condition still doesn't allow it.
Earlier this week the Mark family visited the grave of their father Rabbi Michael, to mark the passage of 30 days since his death.
His children placed stones on his grave, and sang some songs together. They have decided to postpone the dedication of the tombstone until such time as their mother's condition improves enough to allow her to take part in the ceremony.