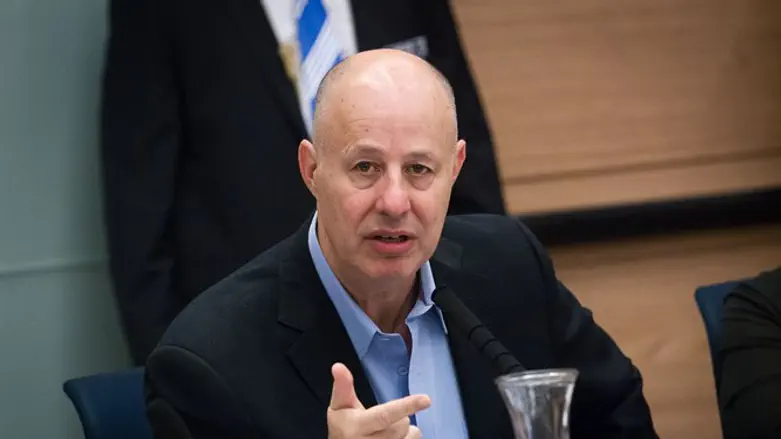 Tzahi Hanegbi
Miriam Alster/Flash 90
Minister Tzachi Hanegbi of the Likud has written a letter to Likud CEO Gadi Arieli demanding that popular rapper Yoav Eliasi, known as "Hatzel", not be allowed to join the party.
"Hatzel disrespects the Likud, makes fun of it and demeans it, and wants to impose his views on the movement by hostile takeover. Accepting his request to be admitted as a member of the party will cause the Likud great public damage," explained Minister Hanegbi in the letter.
The Hatzel saga began when he decided to join the Likud as a member, and then attacked MK Benny Begin, claiming that Begin's daughter had converted to Islam and was married to an Arab. According to Hatzel, Begin is "an anti-Zionist person who is active in anarchist protests against the security barrier. Like those who throw stones at the IDF in Bil'in." Begin's family has strongly denied all these allegations.
Minister Hanegbi had already expressed his opposition to Hatzel's joining the Likud, and the rapper responded, telling Channel 2 today that "it's remarkable that a Minister who's been convicted of a crime is that one who is preaching at me.
"Hanegbi is a Minister who was in favor of the disengagement from Gaza, and who left the Likud in the past to join Kadima. Ministers like him are exactly the reason why I wanted to join the Likud in the first place. It makes sense that he's afraid and doesn't want me there. It doesn't surprise me at all," claimed the right-wing rapper.