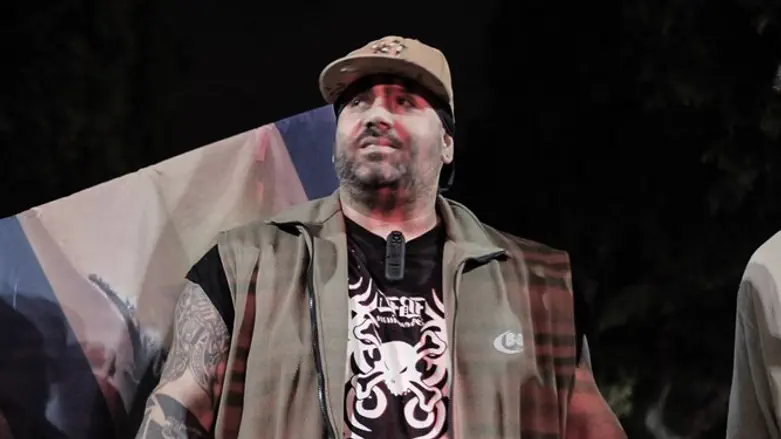 Hatzel
Tomer Neuberg/Flash 90
Popular nationalist rapper Yoav Eliasi, known by his stage name Hatzel, who announced on Wednesday that he would join the Likud party, tells Arutz Sheva he is unfazed by the criticism from within the Likud of his decision to join.
"They are afraid. I am coming to reveal their true face. Those who attack me are doing damage to the Likud. They do not represent the Likud and the atmosphere of the party. They are anti-democratic and it's time to remove the mask," he said.
Hatzel brought up MK Oren Hazan as an example of the real Likud.
"Oren Hazan is a truthful person, not politically correct - and the fact is that the people are with him. You will see that he will be among the top ten members of the Likud. I have a quarter of a million followers who think like me and we can make a difference," he said.
Eliasi rejected claims that he's too extreme.
"I speak aggressively. If you stop being nice, people listen to you. There is not one word of racism in my remarks. The fascist left is doing anything it can to silence me," he charged.
Hatzel has been making fairly frequent headlines recently, being denied a gun licensethough he's received numerous death threats, and running afoul of various leftist Knesset Members, all due to his outspoken right-wing views.