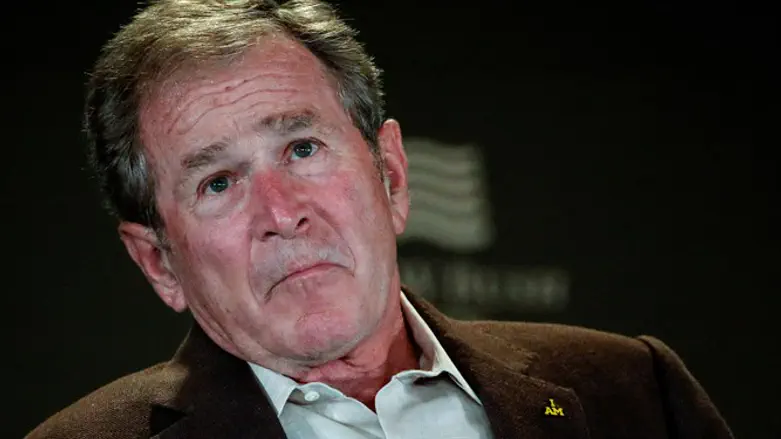 George Bush
Photo: Reuters
Former President George W. Bush not-so-subtly critiqued policies espoused by Republican presidential candidate Donald Trump at a campaign rally for Ohio Sen. Rob Portman, although not explicitly mentioning the candidate, WSJ reports.
At the rally, Bush criticized policies of "isolationism, nativism, and protectionism," aspects which have come to be associated with the Trump presidential campaign, with the candidate often speaking against free-trade and promoting high tariffs.
The comments about "nativism" are no doubt partly in reference to Trump's hard-line approach to Muslim immigration and immigration in general. Last December, Trump called for a ban on Muslim entry to the United States, although he softened his rhetoric several months ago before a meeting with House Speaker Paul Ryan, claiming the ban was "just a suggestion."
Commenting on Bush's speech at the fundraiser, former Ohio secretary of state Ken Blackwell said, "It was an interesting exercise of statecraft. No one could say he directly spoke in attack mode against Donald Trump. Neither could anybody miss the fact that he thought there were some cutting-edge issues that Trump is advancing that need to be scrutinized and debated."
The criticism comes after Bush and his father, former President George H. W. Bush, were notably absent from the Republican convention earlier this month, and amidst growing public disapproval of Trump among the Republican establishment. Yesterday, Congressman Richard Hanna became the first sitting Republican representative to announce that he won't be voting for Donald Trump, saying that he intends to break party ranks and vote for Democrat Hillary Clinton.