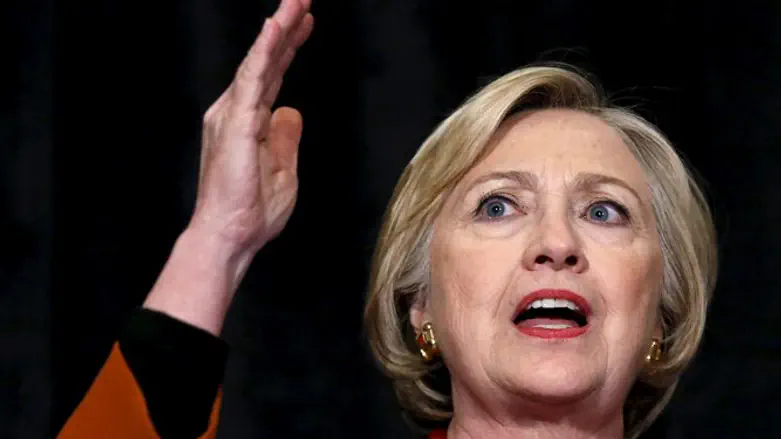 Hillary Clinton
Reuters
Democratic presidential nominee Hillary Clinton on Sunday said Russian intelligence services hacked into Democratic National Committee (DNC) computers.
"We know that Russian intelligence services hacked into the DNC and we know that they arranged for a lot of those emails to be released and we know that Donald Trump has shown a very troubling willingness to back up Putin, to support Putin," Clinton said in an interview with Fox News and quoted by Reuters.
Last week's leak of emails from the DNC revealed that the Democratic National Committee favored Clinton over her rival Bernie Sanders in the party's 2016 nominating contest.
The leak resulted in the resignation of Debbie Wasserman-Schultz as chair of the committee. The FBI has launched a probe into the hacking of the emails.
The United States has not publicly accused Russia of being behind the hack of Democratic Party computers, but cyber security experts and U.S. officials said they believed Russia engineered the release of the emails to influence the presidential election.
Asked if she believed Putin wanted Trump to win the White House, Clinton said she was not going to jump to that conclusion.
"But I think laying out the facts raises serious issues about Russian interference in our elections, in our democracy," Clinton was quoted as having said in the interview, adding the United States would not tolerate that from any other country, especially one considered an adversary, she said.
"For Trump to both encourage that and to praise Putin despite what appears to be a deliberate effort to try to affect the election I think raises national security issues," she said, according to Reuters.
Trump has in the past praised Putin, saying he was a stronger leader than U.S. President Barack Obama.
Trump last week invited Russia to dig up tens of thousands of "missing" emails from Clinton's time at the U.S. State Department. "Russia, if you're listening, I hope you're able to find the 30,000 emails that are missing," Trump told reporters.
The comments irked Wasserman Schultz, who referred to them as "treasonous".