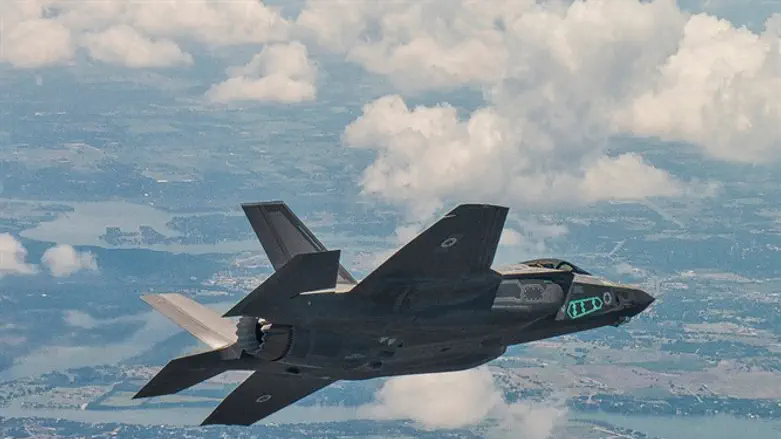 F-35 Lightning II Adir
Lockheed Martin
On its maiden flight at US manufacturer Lockheed-Martin, Israel's first F-35 Lightning II "Adir" (Hebrew for "Great One") passed all tests, and is due to be delivered in December.
A lighter version of the F-22, the F-35 Lightning II Adir has top-of-the-line stealth technology, highly sensitive sensors of every kind, and fuel-optimizing computer systems to keep it in the air.
Israel was the first country to buy the fighter jet under the US's Foreign Military Sales process. A Letter of Agreement was signed in October 2010.
On June 22, 2016, the Israeli Air Force welcomed the first F-35A Adir for Israel at a ceremony at the factory in Fort Worth, Texas. Defense Minister Avigdor Liberman attended the 400-strong ceremony, along with US Ambassador to Israel Daniel Shapiro, and several other military and political figures.
"We're honored to partner with Israel and help strengthen the deep and lasting partnership between our two nations," said Marillyn Hewson, Lockheed Martin Chairman, President and CEO at the ceremony. "The F-35 will help Israel remain a beacon of strength and stability in the region and support a safe and secure homeland for generations to come."
The F-35 Lightning II Adir takes off on its maiden flight
Lockheed Martin
Below is a demonstration of some of the aircraft's capabilities.