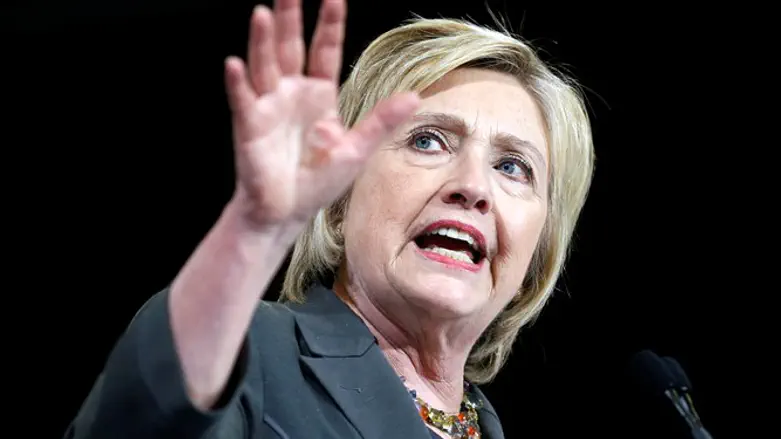 Hillary Clinton
Reuters
Hillary Clinton on Tuesday night officially became the first woman in history to win the White House nomination of a major political party in the United States, securing the backing of Democrats at a convention in Philadelphia, AFP reports.
The former first lady, senator and secretary of state took a monumental step on her quest to become American's first female president, by besting party challenger Bernie Sanders.
After a tumultuous convention opening which saw Sanders and Clinton supporters trade jeers and chants, Clinton passed the 2,382-delegate threshold needed for the nomination, setting up a showdown with Republican Donald Trump in November.
Delegates from South Dakota gave Clinton 15 votes, ensuring that she had more than the number needed to win the nomination during a state-by-state roll call at the Democratic convention in Philadelphia, according to Reuters.
"History," said a post on her Twitter account.
Clinton's nomination was formally put forward by Senator Barbara Mikulski of Maryland, the longest serving woman in the history of the U.S. Congress.
Civil rights icon John Lewis, a congressman from Georgia, seconded the nomination.
Monday saw disruptive protests and a rancorous fight over leaked emails that showed party bias against Clinton's former rival, Bernie Sanders. Frustration boiled over as his delegates jeered speakers who mentioned Clinton.
But Vice President Joe Biden, who will address the convention Wednesday along with President Barack Obama, dismissed concerns the party was not uniting behind Clinton.
"We've got to show a little class and let them be frustrated for a while. It's OK," he said of Sanders supporters as he toured the convention arena Tuesday.
Sanders on Monday night called on his supporters to get behind Clinton.
"Any objective observer will conclude that -- based on her ideas and her leadership -- Hillary Clinton must become the next president of the United States," he said.
Trump took the usual shots at Clinton during a speech to the Veterans of Foreign Wars in Charlotte, North Carolina, calling her "Crooked Hillary" and charging that her use of a private email account as secretary of state "put America's entire national security at risk."
A Clinton campaign official said Tuesday's convention events aim to draw a sharp contrast with Trump. The line-up of speakers will talk about her life-long fights to make a difference.