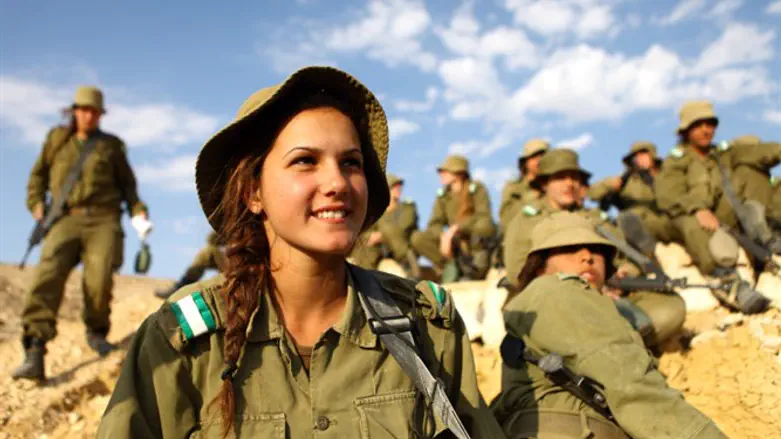 Female soldiers (illustrative)
Israel news photo: Flash 90
Tomorrow (Monday) marks the date of the Summer draft for IDF field units.
As in all drafts, new draftees are required to fill out a questionnaire in which they indicate their preference of type of IDF service, maximizing the chance that each person will be placed in the unit in which he prefers to serve.
A survey of the replies on the questionnaire indicates that motivation for combat positions among incoming soldiers has remained steady since the last draft.
The IDF noted, however, that this draft saw a 40% increase in the amount of female soldiers requesting combat positions for which they are eligible.
Regarding the development, the IDF noted that "new draftees are exemplifying the ideal of the IDF as an army of the people that drafts men and women from all strata of society to a variety of positions within the IDF. Before every male and female draftee lies the possibility of an army service that is meaningful, formative, and that contributes."