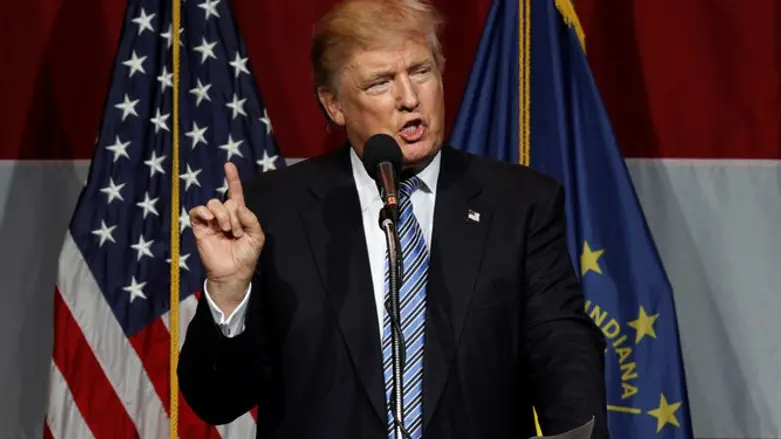 Donald Trump
Reuters
Unconfirmed reports indicate that Republican presidential nominee Donald Trump will announce Indiana Governor Mike Pence, 57, as his running mate on Friday.
Roll Call news cited an unidentified Republican with direct campaign knowledge in its report. Later reports from The New York Times and CBS News also point to Pence.
The two men spent time at Trump's golf resort in early July in New Jersey, and at the Indiana governor's mansion this week, the report said.
Trump was reportedly impressed with Pence's calm bearing, and his experience both as a governor and on Capitol Hill.
Pence, who began his career as a private-practice attorney, alternately dabbled in politics and talk-show radio.
Pence ran for Congress twice, losing both times, before he was elected to the House of Representatives in 2000, where he chaired the Republican Study Committee. He considered running in the 2012 presidential election, but instead chose to run for governor of Indiana. He has been serving in that role ever since.
Pence would give Trump pull with the more conservative side of the party, and give him a stronger chance in the swing state.
Trump was reportedly considering Indiana Governer Mike Pence, New Jersey Governer Chris Christie, and former House Speaker Newt Gingrich.
All three have had extensive contact with the Trump family in recent days.
Gingrich told the Associated Press he was expecting to hear from Trump after 1 p.m on Wednesday. The former Georgia congressman lauded Trump for running a "very fair, open process," and said he looked forward to hearing his decision, whatever it was.
Trump adviser Ed Brookover told CNN that Trump "first and foremost" wants a Vice President with whom he shares good chemistry, and who can help him govern well.
The official announcement will be made at Trump Tower at 11 a.m. Friday morning, ahead of the Republican convention next week in Cleveland, Ohio.
Jason Miller, representative of the Trump campaign
none