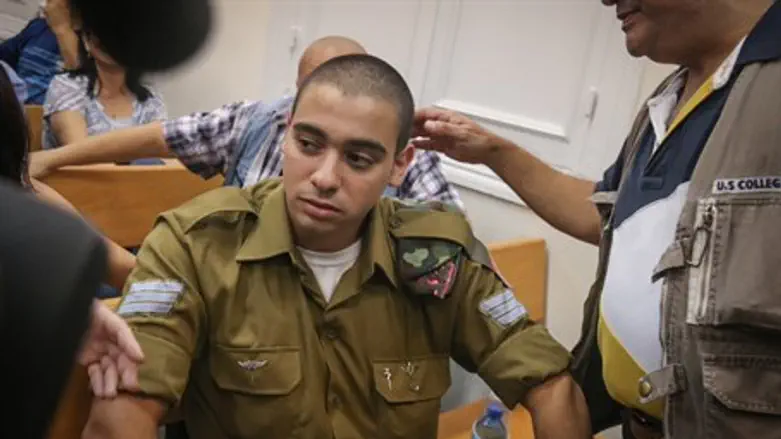 Elor Azariya in court
Flash90
As the trial of Elor Azariya for shooting and killing a wounded terrorist in Hevron progresses, the controversy surrounding it rages on.
The testimony from Colonel Yariv Ben-Ezra, the outgoing commander of the IDF's Judea Brigade, has become the subject for the latest round of debates. Colonel Ben-Ezra claimed several times that there was no justification for Azariya's actions.
Journalist Sharon Gal, who has been in close contact with the Azariya family ever since the incident, criticized the senior officer's testimony in an interview this morning (Thursday) with Army Radio, claiming it isn't relevant, as it is nothing more than hearsay.
According to Gal, Ben-Ezra "Wasn't at the scene, didn't question Elor, and didn't see anything that happened there.
"You can't conduct an entire investigation in 8 hours, pass judgment on the soldier, and then throw him to the dogs with a trial starting immediately," Gal added.
It should be noted that in his testimony, Colonel Ben-Ezra claimed that none of the people who were at the scene, including the security officer of the Jewish area of Hevron, thought that Azariya's actions in shooting the terrorist were justified.