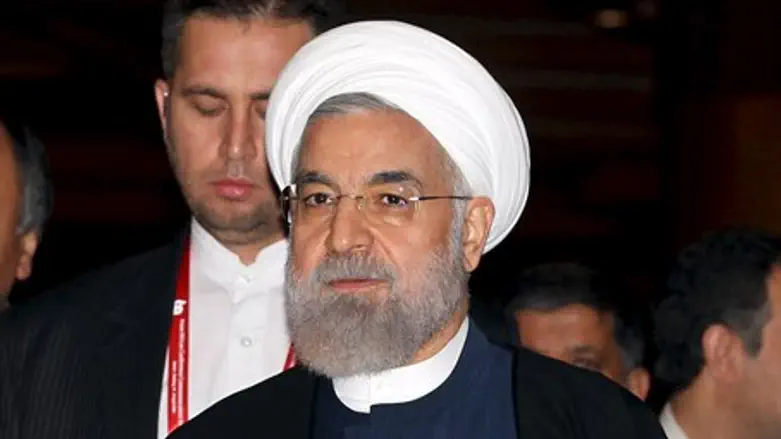 Iranian President Hassan Rouhani
Reuters
Iranian President Hassan Rouhani on Wednesday claimed that Israel is behind all the conflicts in the Arab world, and called on all Muslims in the world to take part on Friday in various activities as part of Al-Quds Day, which takes place on the final Friday of Ramadan and is used by Iran to spread anti-Israel propaganda.
Speaking at a meeting of the Iranian government, Rohani made anti-Semitic statements against Israel and accused it of acting behind the scenes to cause conflicts between countries in the region.
He also claimed that Israel was causing conflicts among Muslims and between Muslims and Christians, in order to cover up its "crimes".
"The peoples of the Islamic world will continue to support the Palestinian people who are under oppression, through Jihad and steadfastness for the liberation of Jerusalem," said Rouhani.
"Al-Quds Day will be a major blow to the occupying usurper entity," he threatened.