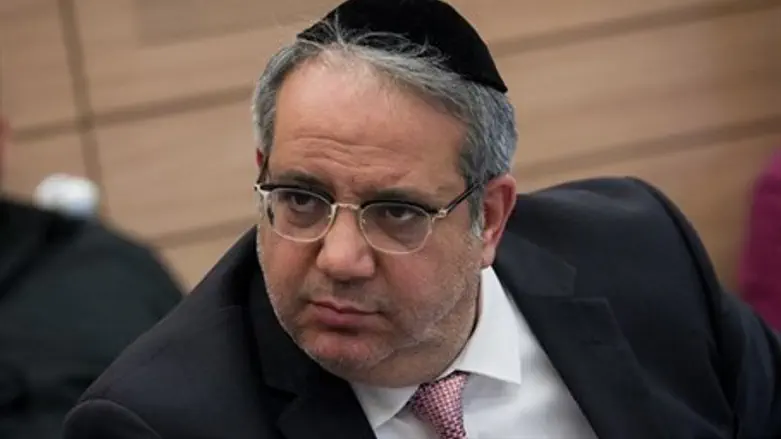 Yigal Guetta
Flash90
Three weeks after Shas MKs demanded the resignation of Channel 10 CEO Rami Sadan over allegations of racist comments directed at Mizrachi Jews, the newest member of Shas' parliamentary delegation took aim at Prime Minister Binyamin Netanyahu, condemning his handling of the subsequent coalition crisis.
In protest of Sadan's alleged statements, Shas MKs boycotted government votes and meetings, demanding the Prime Minister seek Sadan's removal. The coalition crisis eventually fizzled out, however, with Sadan remaining in his position.
"The issue of Sadan, in short, is just a symptom of a disease, it's not the disease itself," Shas MK Yigal Guetta said on Tuesday.
"The disease is the Prime Minister, for whom Mizrachi Jews are worthless in his eyes; they're only good for votes and [photo ops like at] festive meals. But to actually run the administrative system in this country, they aren't suitable in his eyes."
Guetta also blasted Netanyahu over the recently signed Turkish reconciliation deal.
"I feel like this is some sort of treasure hunt. Everything the Prime Minister does, you can't tell what's behind it, and you don't understand how important things suddenly disappear."
"How could it be that they did an agreement like this without reference to the missing [captives held by Hamas]?"