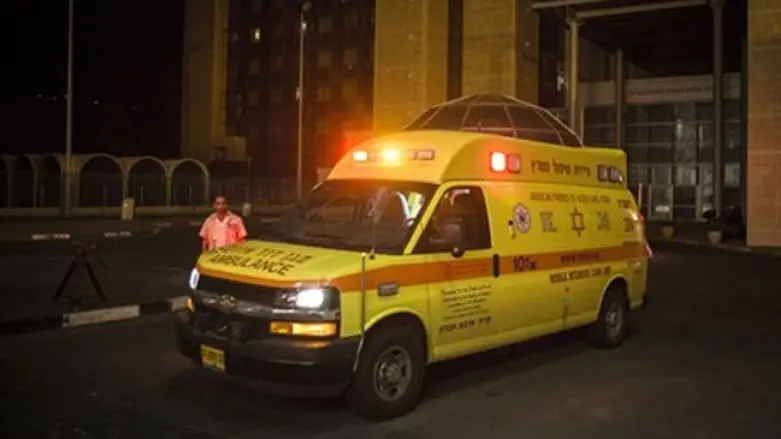 Ambulance
Hadas Parush/Flash 90
Rabbi Maimon Revach, the beloved rabbi of Beit Dagan near Rishon LeTzion and a noted Kabbalist, was killed late Monday night in a tragic car accident just outside of a wedding hall. He was 81-years old.
The tragedy occurred when Rabbi Revach exited the wedding hall and made his way across the street. A passing Mercedes-Benz collided with him, running over Rabbi Revach – in full view of his son, who watched in horror.
Emergency response teams were quickly called, and the rabbi was evacuated to Assaf HaRofeh hospital, where his condition was listed as critical.
Doctors struggled to stabilize Rabbi Revach's condition, but he ultimately succumbed to his injuries.
Rabbi Revach served as the town rabbi for Beit Dagan, and had established a synagogue and mikva for residents. He was also noted for his outreach work to bring local Jews closer to Jewish tradition.