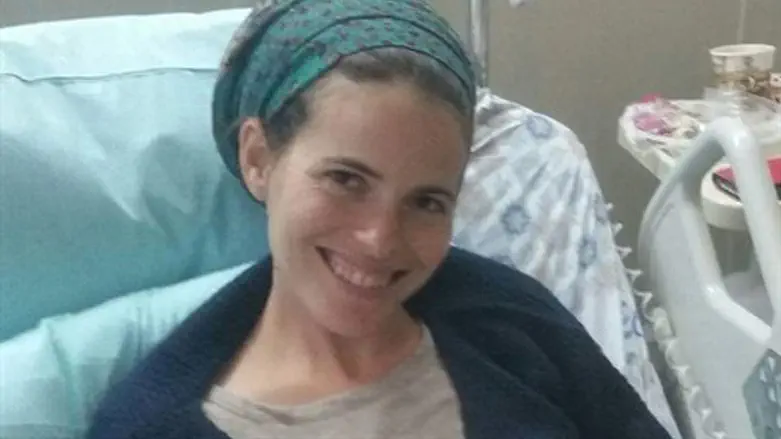 Michal Froman
Courtesy of the family
Five months ago, a knife-wielding terrorist entered a clothing store in the town of Tekoa in Gush Etzion, and stabbed the pregnant Michal Froman in her upper body. She was evacuated to Jerusalem's Sha'arei Tzedek hospital in moderate condition. Yesterday (Saturday), she gave birth to a healthy baby daughter.
Froman is the daughter-in-law of the late R' Menachem Froman, the Rabbi of Tekoa, who was famous for the unique combination of being both a settler and a champion of negotiations and interfaith dialogue with the Palestinians. 
In an interview with 'Galei Tzahal' Froman said that every crisis brings with it the opportunity to find the positive and embark on a new journey. "I often think about what God was trying to tell me with this attack", she said.
Froman's husband wrote a facebook post detailing his thoughts and feelings about the birth of his daughter. "For 4 months already since the stabbing I've been wondering if we'll have a 'hilltop youth' girl or an extreme Leftist. Turns out she's just a bundle of sweetness. Of sweetness and serenity.
"It seems it'll take us a while to convince her that there are conflicts in the world. In the meantime she and I are both filled with admiration for her mother, who once again surprised us with a show of strength from suffering, and finding the good in a crisis. I thank God for everything."