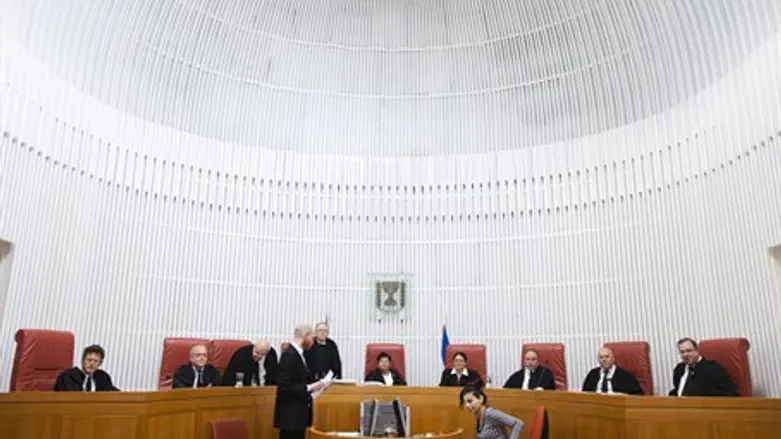 Supreme Court
David Vaaknin/POOL/Flash 90
Employees of the judicial system announced Monday morning a surprise strike in courts across the country.
Chairman of the National Association for Court Management, Danny Hasson, explained that the reason behind the sanction is due to changes in work procedures led by court administrations.
As a result, there may be disruptions in courtroom discussions with the absence of typists.
However, emergency procedures will still commence, including urgent petitions to the High Court for Justice (Supreme Court), proceedings under the Detention Act, injunctions and urgent cases pertaining to civil, labor, criminal and administrative proceedings.
There may also be disruptions in the Secretariat operation. There will be no public reception during the strike and only urgent issues will be addressed. The courts phone information centers will operate as usual.