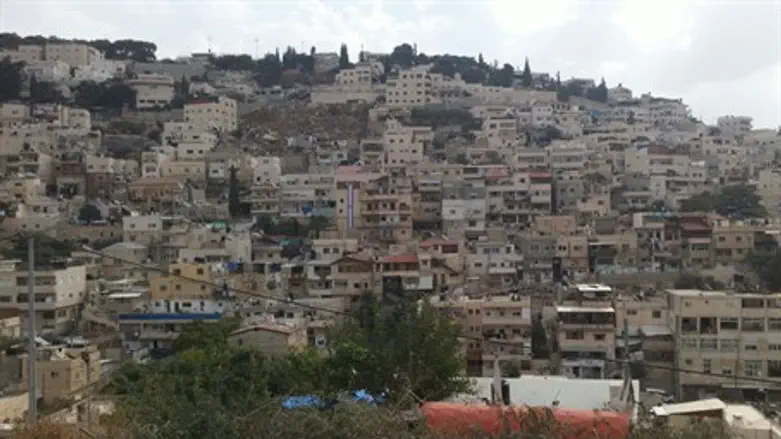 Kfar Shiloah
Ateret Cohanim
Jerusalem's planning and building committee has approved plans to build homes for Jews in Kfar Shiloah, after political pressure forced the issue off of the committee's agenda two weeks ago.
The proposal calls for building a three-floor residential building for Jews, on land purchased by the organization Ateret Cohanim in 2005. It will be located near Beit Yonatan.
Following the liberation of eastern Jerusalem in 1967, Israel annexed its entire capital via the Basic Law: Jerusalem, which passed in 1980 and declared that the entire city of Jerusalem is a single entity. Thirty-six years later, though, Jewish tenants still face routine and systematic discrimination when they try exercising their rights to live in the most ancient Jewish parts of the capital: the Old City and the around the City of David.
Jews in the Muslim and Christian Quarters of the Old City, or in Kfar Shiloah are frequently harassed and attacked by their Muslim neighbors. The danger is serious enough that young children require armed escorts in order to reach their schools or friends safely.
Even though the violence consists almost entirely of Arabs attacking Jews, self-proclaimed human rights groups insist that the Jews are the true problem. They do not call for an end to the violence or encourage Arabs to treat their Jewish neighbors with respect, and instead demand that the government place a blanket ban on Jews living in those neighborhoods.
One such activist, Aviv Tatarsky from the group Ir Amim, told Army Radio that "The settlement of Silwan is entirely the government's work and it's a new high in the threats to Palestinians in Jerusalem.
"In the short term, the government is successfully transferring assets into Palestinian neighborhoods through settler organizations and disintegrating the communal fabric in Silwan. But in the long run, every resident of the city is paying the price."