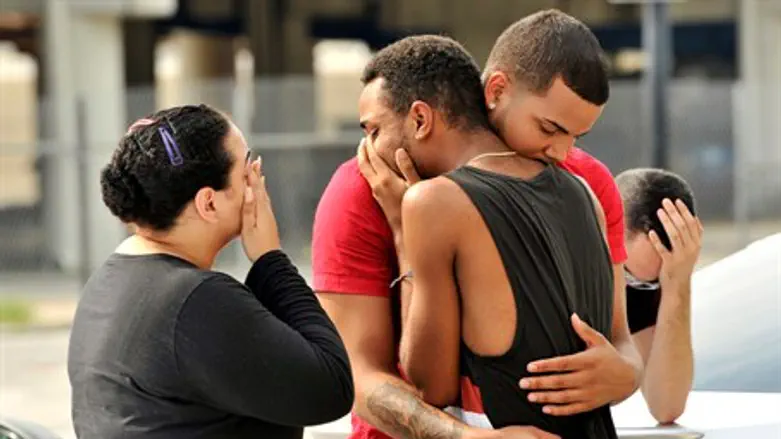 Friends and family of victims of Orlando gayclub shooting react outside police station
Reuters
Acquaintances say that Omar Mateen, the terrorist who murdered 49 people in a Florida LGBT club, was himself not straight.
Ty Smith, a regular at the club, spoke with the Orlando Sentinel about seeing Mateen at least a dozen times. "Sometimes he would go over in the corner and sit and drink by himself, and other times he would get so drunk he was loud and belligerent.
"We didn't really talk to him a lot, but I remember him saying things about his dad at times," Smith added. "He told us he had a wife and child."
Others from the area say that Mateen frequently used Grindr and other apps designed to connect people for romantic or other encounters. One told the Los Angeles Times that he and Mateen used such an app to message each other for a year.
Mateen's father claimed that the shooting was in response to his son's anger over seen two men kissing several months ago.
Omar himself called police during the attack and told them that he was with ISIS. The terror group happily claimed credit for the attack in the aftermath.