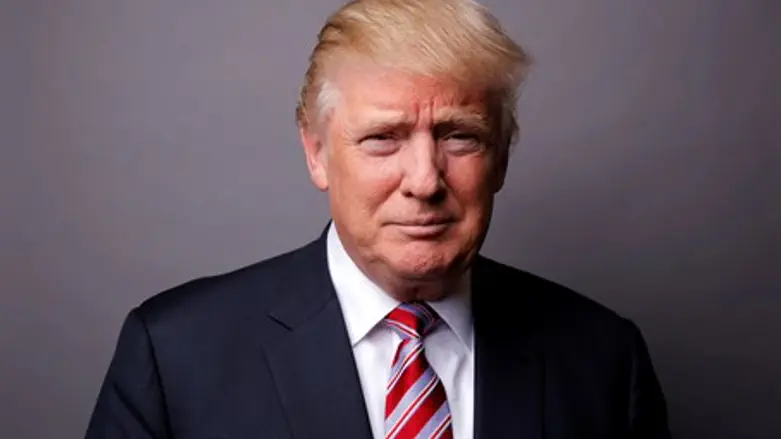 Donald Trump
Reuters
Republican presidential candidate Donald Trump said on Monday that President Barack Obama sometimes "seems more in support of Muslims than Israel".
"For example the Iran deal, which was one of the worst deals in history, gave $150 billion dollars to a radical regime, which will allow them to fund terrorist activities as well as pursue their stated goal of 'full annihilation and destruction' of Israel. It is great for Iran and bad for Israel and the United States," he told Bloomberg Politics in a statement sent by his spokeswoman Hope Hicks.
The statement to Bloomberg came in response to a question about what Trump meant by quotes earlier on Monday suggesting that Obama identified with radicalized Muslims who have carried out terrorist attacks in the United States and being complicit in the mass shooting at a gay nightclub in Orlando over the weekend.
"Look, we're led by a man that either is not tough, not smart, or he's got something else in mind," Trump told Fox News and quoted by The Washington Post.
"And the something else in mind — you know, people can't believe it. People cannot, they cannot believe that President Obama is acting the way he acts and can't even mention the words 'radical Islamic terrorism.' There's something going on. It's inconceivable. There's something going on," he continued.
Trump was asked to explain why he called for Obama to resign in light of the shooting and he answered, in part, "He doesn't get it or he gets it better than anybody understands — it's one or the other, and either one is unacceptable."
During an appearance on the "Today" show later Monday morning, Savannah Guthrie pushed Trump to explain what he meant in the earlier interview.
"Well there are a lot of people that think maybe he doesn't want to get it," Trump said, according to The Washington Post. "A lot of people think maybe he doesn't want to know about it. I happen to think that he just doesn't know what he's doing, but there are many people that think maybe he doesn't want to get it. He doesn't want to see what's really happening. And that could be."
Guthrie asked Trump why that would be, and the presumptive Republican presidential nominee responded, "Because Savannah, Savannah, why isn't he addressing the issue? He's not addressing the issue. He's not calling it what it is. This is radical Islamic terrorism. This isn't fighting Germany; this isn't fighting Japan, where they wear uniforms."
Trump has criticized Obama for his failure to identify radical Islamic terrorism as the culprit for the Orlando shooting. The attack was carried out by American-Muslim terrorist Omar Mateen, who according to reports pledged allegiance to the Islamic State (ISIS) terrorist group.
While Obama has acknowledged that has the deadly shooting was an "act of terror," he did not identify ISIS as the culprit.
"We know enough to say this was an act of terror and an act of hate," Obama said in a statement from the White House briefing room hours after the shooting on Sunday. "The FBI is appropriately investigating this as an act of terror. We will go wherever the facts lead us ... What is clear is he was a person filled with hatred."