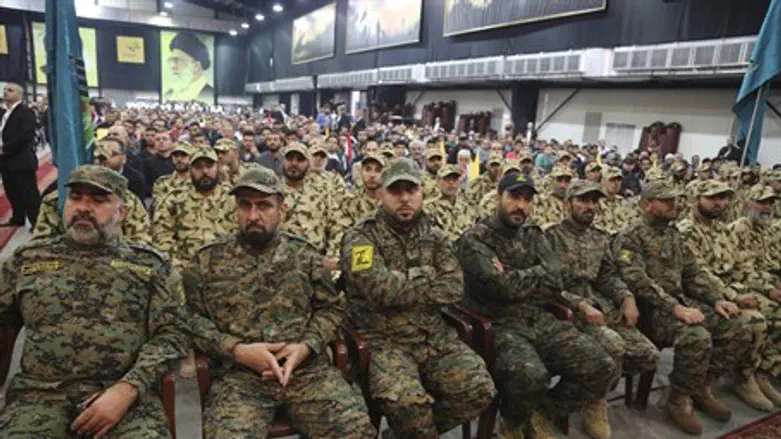 Hezbollah terrorists listen to their leader Hassan Nasrallah
Reuters
A massive bomb blast on Sunday targeted a bank in the Lebanese capital which closed accounts linked to the Hezbollah terrorist group.
The blast outside Blom Bank in central Beirut caused extensive damage but no casualties, according to Lebanon's Interior Minister Nohad Machnouk. But the Lebanese Red Cross said two people suffered "minor injuries" according to Reuters.
Investigators say the 15 kg bomb was placed in a flowerbed next to the bank.
The force of the explosion blew a hole in the building's concrete wall and shattered windows several stories up.
"Politically it is clear that the target was Blom Bank only," Machnouk stated.
Hezbollah has been feeling the pinch ever since the United States passed sanctions measures targeting accounts linked to the Shia Islamist terror group. 
Lebanon's central bank has since ordered commercial banks to heed the US sanctions, and many - including Blom Bank - have acted accordingly, closing numerous accounts and freezing millions in assets belonging to individuals associated with Hezbollah.
That has added to Hezbollah's financial woes; since becoming embroiled in messy conflicts in Syria and Iraq, the terror group has been stretched both financially as well as in terms of manpower. Though it is not expected to actually go bust - given the massive sanctions relief granted to its patron Iran by the controversial nuclear deal with world powers - Lebanese banks' cooperation with US sanctions have cleared proven a thorn in the side of the terrorist group.
Hezbollah has not commented on the bombing.