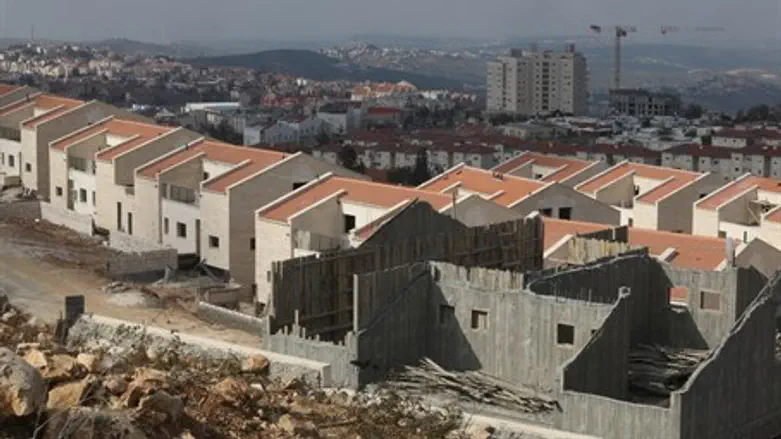 Construction in Ariel, Samaria
Flash 90
The Honenu organization reported Thursday that there have been numerous recent attempts by an intelligence officer from the Judea and Samaria (Shai) police district to recruit residents of Judea and Samaria as agents,for informing on alleged illegal nationalistic activities by other Jews.
Honenu, which provides legal assistance for Jews accused of nationalistic crimes, said that the officer has been trying to take advantage of people's personal problems to turn them into informants. They advised anyone approached by the officer to get legal advice.
Several people contacted Honenu in recent weeks with very similar stories, according to the NGO. A police intelligence officer named Amir, they told Honenu's legal hotline, contacted them and tried to get them to agree to meet him. They said Amir wanted to recruit them as agents in order to tie their neighbors to "nationalistic crime."
Honenu remarked that the people contacted usually suffer from some kind of distress in their personal or professional lives, and the intelligence officer offers them money or deletion of police files in exchange for their cooperation. In one case, at least, the officer threatened a resident that he would make sure criminal investigations were launched against him, if he fails to cooperate.
On Wednesday, a Samaria resident described as "normative" told Honenu that the same Amir tried to get him to meet him but refused to send him a summons to the police station.
In response, the man informed Amir that he was represented by a Honenu lawyer and advised him to speak to the lawyer from now on.
Honenu noted that intelligence officers routinely recruit criminals as informants, but that unlike those cases, the people involved here are not criminals. The only thing that makes them desirable as police sources is the fact that they live in Samaria, the NGO explained.