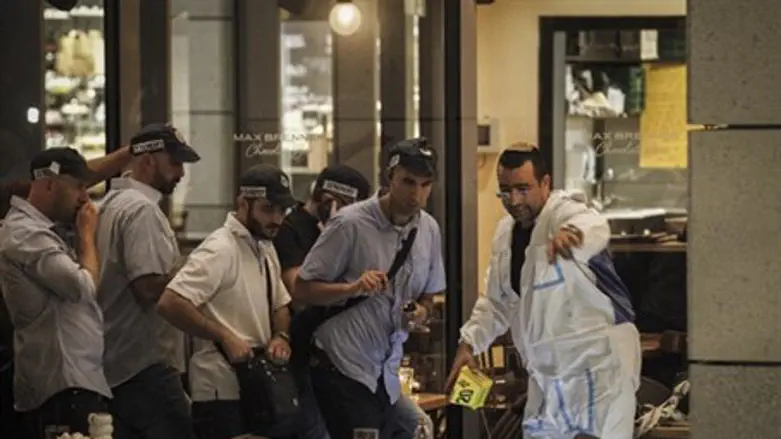 Sarona Market attack
Flash 90
A policeman who lives near the Sarona Market, the scene of Wednesday's terror attack, let one of the two terrorists into his house and gave him a glass of water without knowing he was a murderer. 
The terrorist approached the policeman's house as he tried to escape the scene. He remained close to a group of people who did not know he was a terrorist, thus avoiding suspicion.
The terrorist then reportedly approached a house and asked for a glass of water. The homeowner – the police officer – did not know he was the terrorist and invited him inside, let him sit down, gave him a glass of water and left him there with his wife and other family members.
The officer then received a call telling him there had been an attack nearby and rushed out to help. When he saw the second neutralized terrorist lying on the ground in a suit, he realized that the man in his home was connected to the attack, since he was wearing the identical suit.
The officer immediately ran back to his home where he saw the terrorist still sitting in the chair he had been offered. He rushed in and held the terrorist down until backup police arrived and arrested him.