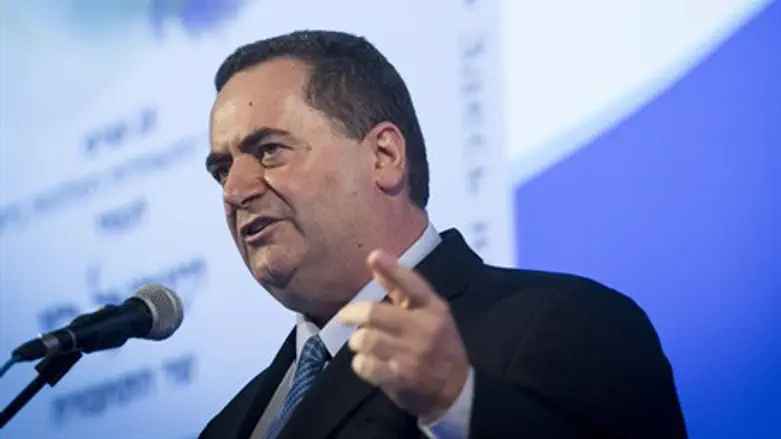 Yisrael Katz
Miriam Alster/Flash 90
Infrastructure Minister Haim Katz (Likud) demanded Thursday morning that Israel take "extraordinary" measures in response to Wednesday night's murderous terror attack in Tel Aviv's Sarona Market which left four dead and five wounded.
Katz's comments came just hours after Israeli forces sealed off the village of Yatta, where the two terrorists, Khalid and Muhammad Musa Mehamara, resided. The terrorists, security officials reported on Thursday, are cousins, both 21-years of age.
"This is a despicable murder," said Katz on Thursday, "which demands an extraordinary Israeli response, which is harsh and painful."
"The village from which these terrorists originated needs to be treated down to its roots, a deterrent [so harsh] that will go down in the village's history, and it [the village] needs to be in quarantine for a long time.
"If the terrorists would know that their extended family would be expelled, they would think twice before attacking. I call upon the justice system to expedite the passage of the law [for expelling terror families]."