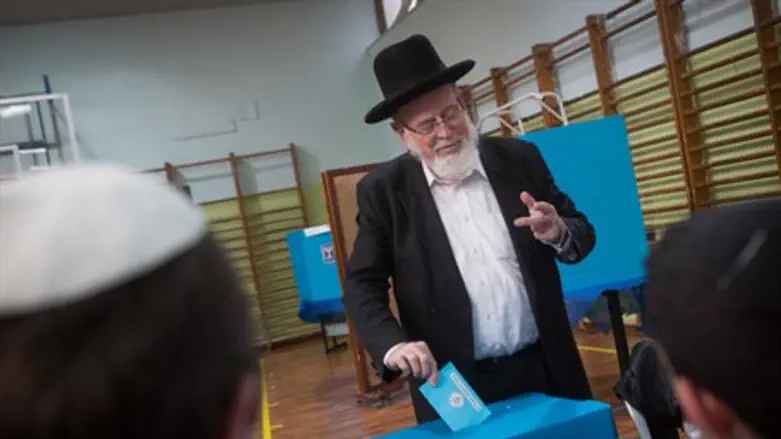 Haredi man votes in 2015 elections
Miriam Alster/Flash90
Politics makes strange bedfellows, and the cooperation between MKs of the United Torah Judaism and Yesh Atid parties is among the most unusual.
A new proposal by Yesh Atid MK Meir Cohen meant to increase the level of voter participation has found support from across the aisle. UTJ MK Uri Maklev has seconded the proposal which would establish voting stations in colleges and yeshivas, allowing students to vote near their place of learning, rather than just their registered place of residence.
For many students, both in yeshiva and college, the trip back home to vote is too time-consuming and disruptive of study, reducing voter participation rates among younger Israelis and forcing large yeshivas to bus students back and forth to and from their home during the day.
If passed the bill would establish voting stations at any institution of higher education or religious school with more than 300 students.